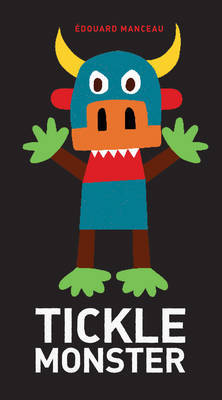 $19.99
AUD
Category: 2 TO 6 YEARS OLD
This engaging picture book prompts young children to face their fear of monsters and take charge of the situation! The reader is prompted to tickle various parts of a monster, deconstructing the creature and repurposing his parts into a far less threatening scene. His horns become the moon, his legs and arms become trees, his nose becomes a car. . . . Slowly but surely, the monster's shapes build a peaceful nighttime landscape. Manceau's bold, geometric illustrations create a deceptively simple visual narrative that encourages readers to see the parts as well as the whole. Reminiscent of Ed Emberley's Go Away, Big Green Monster!, this book empowers the child to be brave and clever in the face of adversity. ...Show more
$21.99
AUD
Category: 2 TO 6 YEARS OLD | Series: Growing Hearts
From the creators of the bestselling In My Heart comes a picture book exploration of happiness and the true nature of joy. When a girl receives a beautiful porcelain box from her grandmother, she immediately wants something special to put inside it. But what could it be? What does she love best? She lo ves jumping in puddles on rainy days, blowing bubbles in the park, and watching her little sister's first steps. As it turns out, life's most precious treasures cannot be contained in a box. With a gentle message about the immateriality of happiness, this story reminds us to take pleasure in everyday moments. The book is beautifully packaged with a sparkly die-cut star on the cover, and flaps throughout reveal hidden surprises. The Growing Hearts series celebrates the milestones of a toddler's emotional development, from conquering fears and expressing feelings to welcoming a new sibling. ...Show more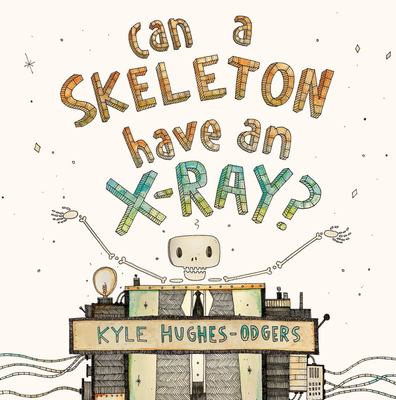 $24.99
AUD
Category: 2 TO 6 YEARS OLD
How does sound taste? Do colours smell? Why do onions make me cry? Who builds the wings for birds to fly?Renowned artist Kyle Hughes-Odgers brings his unique vision to these and many other questions. From the practical to the philosophical, this book is guaranteed to fire young imaginations!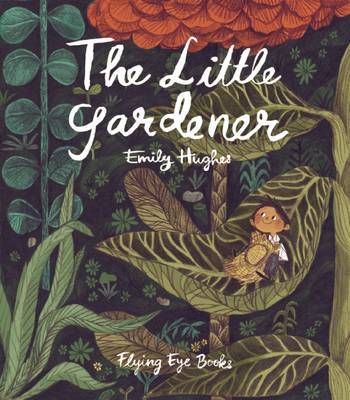 $24.99
AUD
Category: 2 TO 6 YEARS OLD
There was once a little gardener and his garden meant everything to him. He worked hard, very hard, but he was just too little (or at least he felt he was).In this gentle, beautiful tale, Emily Hughes, the celebrated author of "Wild," departs from the larger than life Wild-girl of her debut to pursue a littler than life Gardener, in a story that teaches us just how important it is to persist and try, no matter what the odds.With delicately woven tapestries of illustrated magic, Hughes once again transports us to a world not unlike our own, while still brimming with fantasy and wonder.Emily Hughes was born in Hawaii but lives and works in the United Kingdom. She is inspired by Chinese cinema and illustrators such as Blair Lent and Gyo Fujikawa. Her work has been exhibited across the capital and her book "Nana Shaped Like a Banana" came second in the 2012 Macmillan Prize for Children's Picture Books. Her first picture book has been highly successful in bookshops and libraries across the United States and United Kingdom. ...Show more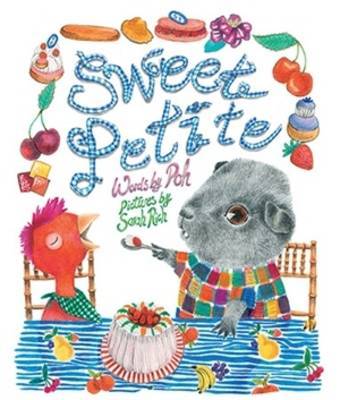 $24.99
AUD
Category: 2 TO 6 YEARS OLD
Sweet Petite is a wonderful children's story about a loveable guinea pig who adores cakes. Written by Poh Ling Yeow and illustrated by Sarah Rich, this is a delightful tale of finding friendship. In the book Sweet Petite learns that friendship is about allowing your friends the freedom to be who they ar e. Poh and Sarah also include a few of their favourite, sweet recipes, to share with family and friends. ...Show more
$16.99
AUD
Category: 2 TO 6 YEARS OLD | Series: Pig the Pug
Pig was a Pug and I'm sorry to say, If he didn't come first it would ruin his day.From award-winning creator of PIG THE PUG (9781407154985) comes a brand new tale about the world's greediest pug. Pig the Pug is back and this time he is being a great big cheat. Pig will do anything to win, and, if he can 't, he throws great big tantrums. But when his latest attempt to beat his best friend, Trevor, backfires will Pig the Pug learn his lesson at last? ...Show more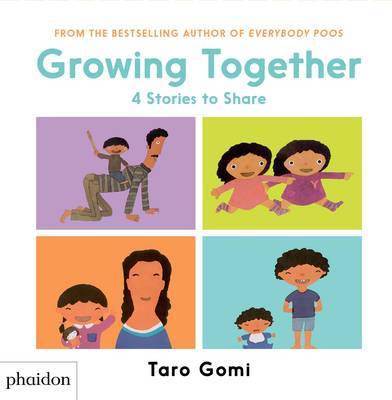 $29.95
AUD
Category: 2 TO 6 YEARS OLD
A brand-new set of refreshingly off-beat picture books from the best-selling author of Everyone Poops From best-selling children's author Taro Gomi comes a set of four new books: Playing, Imagining, Growing, and Sharing. Each book features a different pair of family members loving and learning from on e another... seasoned with the honesty, warmth, and eccentricity that Gomi so beautifully delivers. A little boy imagines the journeys that he and his father go on together; a little girl speculates about her mother's life before she became a mom; an older brother thinks back to when he was the baby; and sisters attempt to halve and share everything in their path. Each humorously narrated story is as messy, unpredictable, and endearing as everyday life with a child! Created for ages 2-5 years ...Show more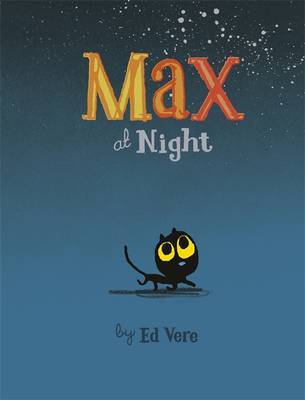 $26.99
AUD
Category: 2 TO 6 YEARS OLD | Series: Max
This is Max. Max is very sleepy. It's way past Max's bedtime. Max has drunk his milk. Max has brushed his teeth. Max has cleaned behind his ears. Now Max just needs to say goodnight...Max is tired and all ready for bed, but when he can't find the moon to say goodnight to, he sets out to find it. But tha t's not as easy as Max had hoped...Witty and heart-warming, this stylish and beautifully illustrated book is the perfect bedtime read. ...Show more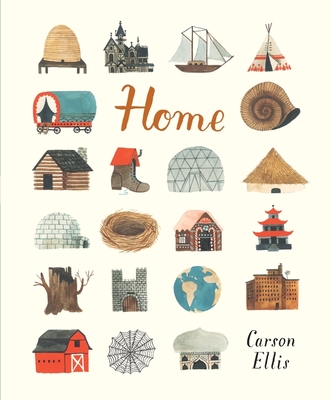 Home
by Carson Ellis
$24.95
AUD
Category: 2 TO 6 YEARS OLD
Home might be a house in the country, a flat in the city, or even a shoe. Home resides on the road or the sea, in the realm of myth, or in the space where the artist created this book. A soulful meditation on the concept of home and a visual treat that invites many return visits, this loving look at the places where people live marks the picture-book debut of Carson Ellis, famed illustrator of the Wildwood series and artist for the indie folk-rock band The Decemberists. ...Show more
$19.99
AUD
Category: 2 TO 6 YEARS OLD
Back to Sleep is a reflection of Zoe Foster Blake's much-loved brand and profile, told with an authenticity and humour born of experience. Poor Finn is looking forward to drifting off to sleep in his cosy warm bed, when Mummy appears wanting a drink. Finn resettles her and has just fallen asleep, when h e's woken again . . . this time by Daddy, who's had a bad dream. And so it goes. Just when Finn has one parent back to sleep, the other wakes up! When will these two sleep through the night? A clever, playful, laugh-out-loud story that celebrates the ups and downs of family life. Kids and parents will enjoy sharing this gorgeous bedtime story.   ...Show more
$19.99
AUD
Category: 2 TO 6 YEARS OLD
A funny and warm-hearted celebration of parenting from AFL star Dale Thomas.   'Hey there, kiddo! The time is right for you. 'You're going to learn the big-kid way to do a wee and poo!' Everyone has to learn some time! Poopy Pants and Potty Rants is a very funny look at the hits and misses of toilet training, that focuses on the delightful bond between a father and daughter. ...Show more
$19.99
AUD
Category: 2 TO 6 YEARS OLD | Series: Claris
Claris, the chicest mouse in Paris, is setting off on an exciting adventure through the city of lights! Can you find Claris and her friends in fabulous Parisian places such as the patisserie, the florist and the carousel? Look inside to find out! A quarter of a million Claris books in print!