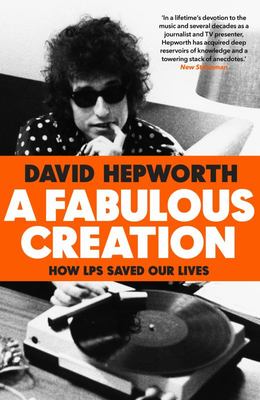 $35.00
AUD
Category: Entertainment Media
The era of the LP began in 1967, with 'Sgt Pepper?; The Beatles didn?t just collect together a bunch of songs, they Made An Album. Henceforth, everybody else wanted to Make An Album. The end came only fifteen years later, coinciding with the release of Michael Jackson?s 'Thriller?. By then the Walkman h ad taken music out of the home and into the streets and the record business had begun trying to reverse-engineer the creative process in order to make big money. Nobody would play music or listen to it in quite the same way ever again.It was a short but transformative time. Musicians became 'artists? and we, the people, patrons of the arts. The LP itself had been a mark of sophistication, a measure of wealth, an instrument of education, a poster saying things you dare not say yourself, a means of attracting the opposite sex, and, for many, the single most desirable object in their lives.This is the story of that time; it takes us from recording studios where musicians were doing things that had never been done before to the sparsely furnished apartments where their efforts would be received like visitations from a higher power. This is the story of how LPs saved our lives. ...Show more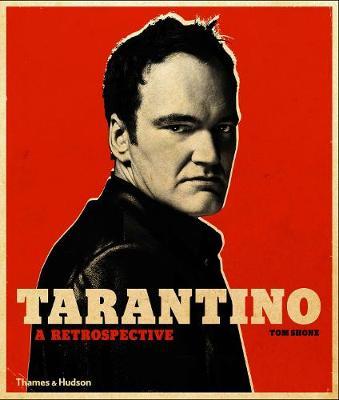 $50.00
AUD
Category: Entertainment Media
Quentin Tarantino is one of the most influential and distinctive filmmakers at work in the world today. His films are so admired that nearly every one he makes becomes an instant cult classic. Here, Tom Shone presents in-depth commentaries on each of the nine films Tarantino has directed, from Reservoir Dogs to The Hateful Eight, as well as looking at his early life, acting career, and his indisputable talent for scriptwriting. Illustrated with more than two hundred film stills and behind-the-scenes images, Tarantino: A Retrospective is a tribute to the great auteur's unique talent. ...Show more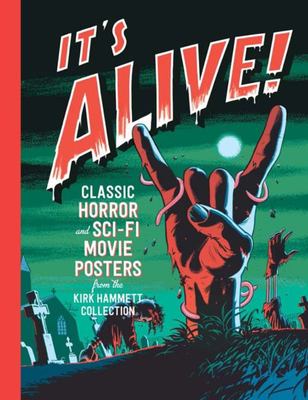 $59.99
AUD
Category: Entertainment Media
Kirk Hammett is the lead guitarist of Metallica, one of the most successful and beloved bands in rock history. But even before Hammett assumed the heavy metal mantle, he was a geek for the imaginative universe of horror. From the age of six, the guitarist gathered toys, ephemera, and memorabilia from his favourite films. This generously illustrated book highlights the finest examples of Hammett's personal collection of horror and sci-fi movie posters--an astonishing trove that spans the history of the genre. ...Show more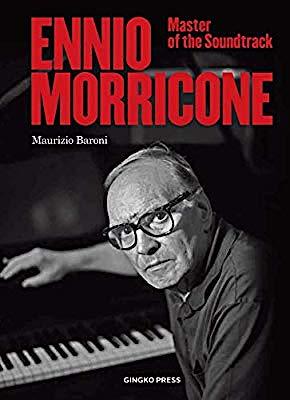 $149.95
AUD
Category: Entertainment Media
The first major work dedicated entirely to the discography of the maestro Ennio Morricone. Unique in its genre, it originates from the idea of the collector, author and cinema expert Maurizio Baroni, who draws on his own archive to give life to a rich selection highlighting over fifty years of a prestig ious career, largely unseen before, which includes handwritten scores by the maestro himself, the original album and single cover sleeves from his soundtracks, and much more. This book is a definite homage to this great Italian composer of film soundtracks, probably the most famous in the world. Texts included by: Dario Argento, Bernardo Bertolucci, Liliana Cavani, Lisa Gastoni, Franco Nero, Quentin Tarantino, and many more. ...Show more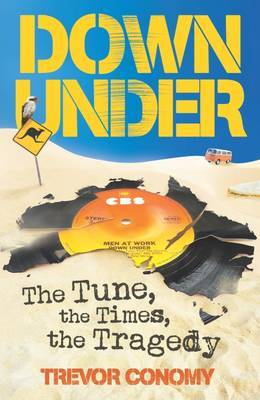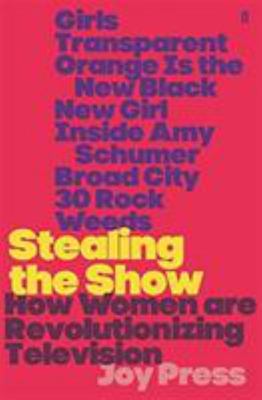 $32.99
AUD
Category: Entertainment Media
From a leading cultural journalist, the definitive cultural history of female showrunners--including exclusive interviews with such influential figures as Shonda Rhimes, Amy Sherman-Palladino, Mindy Kaling, Amy Schumer, and many more. "An urgent and entertaining history of the transformative powers of w omen in TV" (Kirkus Reviews, starred review).   In recent years, women have radically transformed the television industry both behind and in front of the camera. From Murphy Brown to 30 Rock and beyond, these shows and the extraordinary women behind them have shaken up the entertainment landscape, making it look as if equal opportunities abound. But it took decades of determination in the face of outright exclusion to reach this new era.   In this "sharp, funny, and gorgeously researched" (Emily Nussbaum, The New Yorker) book, veteran journalist Joy Press tells the story of the maverick women who broke through the barricades and the iconic shows that redefined the television landscape starting with Diane English and Roseanne Barr--and even incited controversy that reached as far as the White House. Drawing on a wealth of original interviews with the key players like Amy Sherman-Palladino (Gilmore Girls), Jenji Kohan (Orange is the New Black), and Jill Soloway (Transparent) who created storylines and characters that changed how women are seen and how they see themselves, this is the exhilarating behind-the-scenes story of a cultural revolution. ...Show more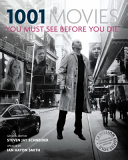 $39.99
AUD
Category: Entertainment Media | Series: 1001 Before You Die Ser.
With more than one and a half million copies sold worldwide in thirty languages, 1001 Movies You Must See Before You Die celebrates the great and groundbreaking, classic and cult, must-see movies of all time, offering a treasure trove of incisive, witty, and revealing insights. Spanning more than a cent ury of extraordinary cinema, this comprehensive volume brings together the most significant movies from every country and all genres, from action to Western, through animation, comedy, documentary, musical, thriller, noir, short, remance, and sci-fi...Completely revised and updated for 2013, this definitive edition features a fresh new design, 500 original movie posters, and 200 new movie stills. Fifty previously overlooked or recently discovered masterpieces are reviewed for the first time, taking their place alongside the box-office smashes and critically acclaimed films of movie history. Quotes from movie directors and critics, together with little-known facts complement the incisive reviews and vital statistics of each movie to make this the most fact-filled edition ever. So, whether your passion is rom-com or art house, The Blue Angel or Blue Velvet, 1001 Movies You Must See Before You Die is bound to become the only film book you will ever turn to. ...Show more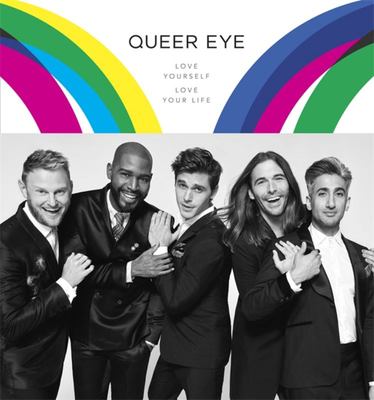 $39.99
AUD
Category: Entertainment Media
From the Fab Five - the beloved hosts of Netflix's viral hit Queer Eye - comes a book, and an official guide, that is at once a behind-the-scenes exclusive, a practical guide to living and celebrating your best life, and a symbol of hope. Feeling your best is about far more than deciding what colour to paint your accent wall or how to apply nightly moisturiser. It's also about creating a life that's well-rounded, filled with humour and understanding and most importantly, that suits you. At a cultural moment when we are all craving people to admire, Queer Eye offers hope and acceptance. After you get to know the Fab Five, together they will guide you through five practical chapters that go beyond their designated areas of expertise (food & wine, fashion, grooming, home decor, and culture), touching on topics like wellness, entertaining, and defining your personal brand, and complete with bite-sized Hip Tips for your everyday quandaries. Above all else, Queer Eye aims to help you create a happy and healthy life, rooted in self-love and authenticity. ...Show more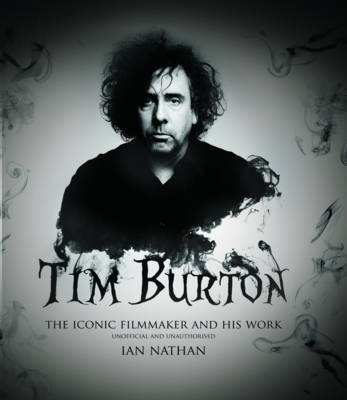 $49.99
AUD
Category: Entertainment Media | Reading Level: General Adult
Tim Burton is one of the most popular and remarkable filmmakers of the last 30 years, being responsible for such films as Edward Scissorhands, The Nightmare Before Christmas, Corpse Bride and Alice in Wonderland. He is famed for the visually arresting style of his films that combine with highly origin al storylines. A truly international filmmaker, Tim Burton has carved a reputation as one of the world's greatest creative directors. This stunning treasuryÿexplores the influences on his development as a filmmaker and assesses how he has captured the fruits of his imagination on screen. Illustrated with many behind-the-scenes photographs and stunning film stills, chapters analyze the success and style of films such as Beetlejuice, Ed Wood and Mars Attacks!, and examine how Burton breathed new life into well-known stories that include Batman, Planet of the Apes and Charlie and the Chocolate Factory. Finally, the book looks towards the future and his upcoming films Alice Through the Looking Glass, Miss Peregrine's Home for Peculiar Children, and Beetlejuice 2. Tim Burton's entire filmography is presented across a stunning 8-page gatefold in the heart of the book.ÿPackaged in a handsome slipcaseÿTim Burton - the iconic filmmaker and his workÿis a must for anyone who enjoys the creativity of films and is a fitting appreciation of one of Hollywood's most dynamic movie directors.ÿ Tim Burton - the iconic filmmaker and his workÿis a must for anyone who enjoys the creativity of films and is a fitting appreciation of one of Hollywood's most dynamic movie directors. ...Show more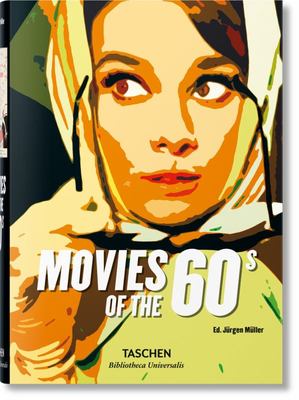 $0.00
AUD
Category: Entertainment Media | Series: Bibliotheca Universalis Ser.
Positioned precariously between the uptight '50s and the freewheeling '70s, the 1960s marked a transitional decade in the film industry. As art, mass market, and pop culture merged and collided in true pop art style, cinema swirled with psychedelic energy. This handbook gathers the best films of the era , exploring the making and the mastery of such cinematic star turns as The Leopard, The Birds, Belle de Jour, A Fistful of Dollars, and Doctor Zhivago.With audiences ever more glued to their TV sets and the loosened rules about what was "permissible" in cinema with the abolition of the Production Code, filmmakers embraced the freedom to explore the possibilities of film as an art form. As was often the case, the Europeans led the way, the French with Nouvelle Vague directors like Godard and Truffaut, and the Italians with such innovative films as Fellini's 8 1/2 and Antonioni's Eclipse.By the mid-'60s the United States also began to exercise greater creative liberties, especially in films from young underground directors such as Russ Meyer, John Frankenheimer, and Sam Peckinpah. Meanwhile, Mary Poppins and The Sound of Music ushered out the grandiose Hollywood musical era with a bang while the Spaghetti Western became an instant phenomenon. Bond, James Bond, first appeared on-screen and Kubrick set new standards for sci-fi with 2001: A Space Odyssey.Though the term "feminism" may not have been ready for prime time, the decade was also one of major advances in female characterization. From Jane Fonda's Barbarella to Holly Golightly of Breakfast at Tiffany's to Bonnie Parker of Bonnie and Clyde, it was the 1960s that saw women on-screen graduate from decorative accessories to complex, kick-ass personas. ...Show more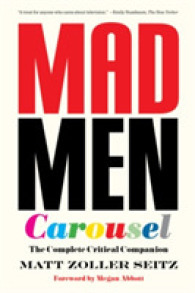 $24.99
AUD
Category: Entertainment Media
Now available in paperback, Mad Men Carousel collects Matt Zoller Seitz's celebrated critical essays on AMC's multi-award-winning period drama Mad Men, covering all 92 episodes and 7 seasons. Diving deep into the show's themes, performances, and filmmaking, Seitz offers insightful analysis while also de tailing the locations, historical events, products, and scientific advancements of the 1960s and early '70s that help to contextualize the plot and character motivations for each episode. Fans old and new will cherish this comprehensive companion to one of the most-acclaimed television series of all time.   ...Show more
$24.99
AUD
Category: Entertainment Media
Are you sick of trawling through movies you don't recognise on Netflix? Sick of reading short film descriptions that sound boring? Don't know what to watch next? Let much-loved film critic David Stratton introduce you to movies that you may not have heard of, and tell you why they are worth seeing.