$79.99
AUD
Category: Gardening
For more than twenty years Wendy Whiteley has worked to create a public garden at the foot of her harbourside home in Sydney's Lavender Bay. This is the extraordinary story of how a determined, passionate and deeply creative woman has slowly transformed an overgrown wasteland into a beautiful sanctuary for everyone to enjoy - and in the process, transformed herself. Wendy Whiteley was Brett Whiteley's wife, muse and model. An artist herself, with a finely honed aesthetic sense, she also created the interiors at the heart of Brett's iconic paintings of their Lavender Bay home. When Brett died, followed by the death nine years later of their daughter Arkie, Wendy threw her grief and creativity into making an enchanting hidden oasis out of derelict land owned by the New South Wales Government. This glorious guerrilla garden is Wendy's living artwork, designed with daubs of colour, sinuous shapes and shafts of light. This is Wendy's story but it's also the story of the countless people who cherish the Secret Garden. 'I've loved making this garden. It's been a great gift to my life. It let me find myself again, and it's my gift to share with the public.' Wendy Whiteley ...Show more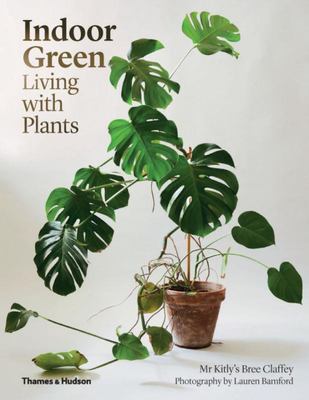 $49.99
AUD
Category: Gardening
For centuries, plants have transformed interiors. Today the plant-filled home is an inspiration to every avid shelter-blog reader or expert Pinterest-board maker. Author Bree Claffey journeys into the interior worlds of fellow plant lovers to explore the enduring attraction of houseplants. From the ever -reliable peace lily and beguiling fiddle leaf fig to the elusive Chinese money plant, Indoor Green makes it obvious that even the humblest greenery can transform a home. Houseplants encompass the art of decorative arrangement and add romance to any room. Within the pages of Indoor Green gorgeous photographs of interiors from across the globe, divided into chapters such as "Plant Music," "How to Grow Fresh Air," "Plant Portraits," and more, make the magic easy to replicate in one's own home. Interviews of indoor green enthusiasts appear alongside the images, as well as tips on caring for plants and an index of plant varieties. More than good-looking props, plants are living, growing, joyful things rooted in community and creativity, and are easy to introduce into any home and lifestyle. ...Show more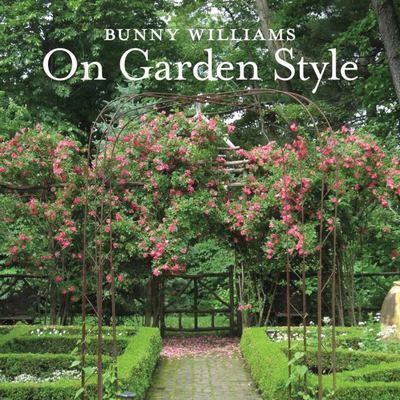 $60.00
AUD
Category: Gardening
In Bunny Williams on Garden Style, Williams visits impeccably designed gardens around the world, shedding light on the key components that make a garden so appealing and idyllic.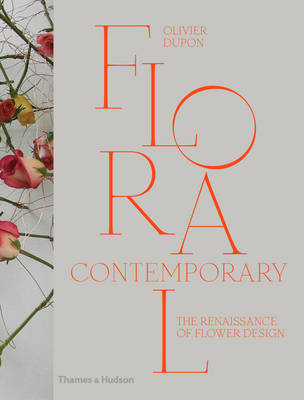 $90.00
AUD
Category: Gardening
Flowers are associated with all the important events in our lives, whether celebratory or commemorative, but they can also cheer our everyday existence and enliven the spaces around us. This book shows just how. Through the work of 38 floral designers, we see ideas for flowers for every occasion, whethe r public decorations for weddings, arrangements for banquets, installations for shops and hotels, accessories for fashion shows, exhibits for art shows or private, in the form of simple but special displays for the home. Organized in alphabetical order, each florist is introduced with a short biography, then in their own words they explain the stories behind their floral arrangements. Illustrations include portraits of the florists, shots of works in progress and full-colour images of glorious finished displays. As a visual refreshment for stylists, florists and design professionals, and an indulgent treat for anyone who loves flowers or decorating their own space, this book is an inspirational confection. ...Show more
$59.99
AUD
Category: Gardening
Houseplants have the power to transform any room. With their lush foliage, structural beauty and air-purifying qualities, they help create indoor oases that bring a sense of tranquility to our busy lives. In Plantopedia, Lauren Camilleri and Sophia Kaplan from Leaf Supply present the definitive guide to keeping happy, healthy houseplants in any space. This guide features over 150 plant profiles including foliage plants, succulents, and cacti and rarer gems of the plant world. Each profile includes detailed care information including troubleshooting tips and tricks to ensure that your houseplants thrive. There are plants for all levels of indoor gardeners, from budding novices to green thumbs and beyond.   ...Show more
The Big Book of Blooms
by Yuval Zommer; Elisa Biondi; Scott Taylor; Barbara Taylor
$24.99
AUD
Category: Gardening | Series: The\Big Book Ser.
In The Big Book of Blooms, the next installment in the wildly successful Big Book series, Yuval Zommer's charming illustrations bring to life some of the most colorful, flamboyant, and unusual flowers from across the globe. In the opening pages, readers will learn all about botany, including how to rec ognize different types of flowers. Subsequent pages illustrate the various habitats that are home to flora such as pitcher plants, the giant water lily, and the weirdly wonderful corpse flower. Readers will discover which flowers are endangered and why some blooms are fragrant or colorful, not to mention grisly details about carnivorous and poisonous flowers. This title pairs picture-book charm and concise, informative text to create a beautiful book for children to return to. Zommer's quirky illustrations appeal to young readers, who will relish these fun and amazing facts about the world's most exciting plants. ...Show more
Flower: Exploring the World in Bloom
by Phaidon Phaidon Editors; Anna Pavord (Introduction by); Shane Connolly (Contribution by)
$79.95
AUD
Category: Gardening
A comprehensive and sumptuous survey that celebrates the beauty and appeal of flowers throughout art, history, and culture The latest installment in the bestselling Explorer Series takes readers on a journey across continents and cultures to discover the endless ways artists and image-makers have emplo yed floral motifs throughout history. Showcasing the diversity of blooms from all over the world, Flower spans a wide range of styles and media -- from art, botanical illustrations, and sculptures to floral arrangements, film stills, and textiles -- and follows a visually stunning sequence with works, regardless of period, thoughtfully paired to allow interesting and revealing juxtapositions between them. ...Show more
$16.99
AUD
Category: Gardening
Learn how to care for your own houseplant giants, from the glorious Fiddle Leaf Fig and impressive Banana Plant to the ever-popular Monstera - this book will cover 45 favourites and include everything you need to know about creating your own indoor jungle.    Little Book, Big Plants will not only instru ct you on how to best care for your gentle giants, but will also show you how to encourage growth and make your own natural fertiliser as you increase the size of your collection.    Colourful, fun and gifty, this is the perfect companion for anyone looking to grow their plant family and take their foliage to the next level.    ...Show more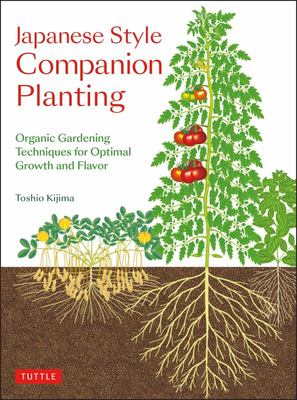 $27.99
AUD
Category: Gardening
Japanese Style Companion Planting brings the techniques of a master farmer in Japan to home gardeners all over the world, with over 175 easy-to-follow color illustrations and detailed texts.   Japanese gardeners typically work with small plots and are experts at making the most efficient use of availa ble garden space. They have long understood that when compatible vegetables and fruits are grown together, the result is increased yields, healthier plants, fewer pest problems and better taste. Vegetables from small gardens are the mainstay of Japan's famously healthy cuisine and movement towards farm-to-table dining tradition.   Author Toshio Kijima is head of the Biotechnology Department at Tochigi Agricultural Station in Japan and principal of the Nogyo Daigakko School of Natural Farming. In this book, he provides 88 different plant pairings, including common favorites such as: Tomato with basil Eggplant with green beans Carrots with edamame Iceberg lettuce with broccoli Strawberries with garlic Green beans with arugula Blueberry bushes with mint ...and dozens of other pairings that yield tasty, nutritious vegetables and fruits, all grown without the need for pesticides or chemical fertilizers. This book also covers excellent combinations for relay planting, such as watermelon followed by spinach, spinach followed by broccoli, broccoli followed by potato, and many more. Clear and precise instructions are given for each combination--from planning and preparing your plot to planting depths and spacing--all accompanied by detailed color drawings and photographs.   Information on the theory and basics of companion planting will ensure a smooth transition to sustainable gardening techniques that millions of home gardeners are using ...Show more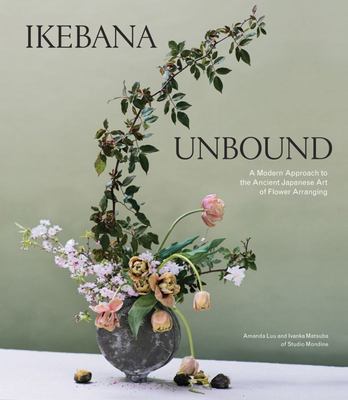 $39.99
AUD
Category: Gardening
Ikebana is a Japanese art form that began in the fifteenth century, but a new generation of florists around the world have begun embracing its natural, minimalist ethos and reimagining it for the modern age. Studio Mondine is at the forefront of this movement; with their restrained approach, a few forag ed branches and a single flower stem can feel as dramatic and elevated as a whole bouquet of pricey blooms. The book is organised around four central tenets of ikebana: naturalness, movement, balance, and simplicity. Every chapter includes an essay explaining the key tenet followed by a series of representative seasonal arrangements. For each one, Luu and Matsuba discuss the design's connection to ikebana philosophy and then offer readers step-by-step instructions for re-creating the arrangement, with photos showing the mechanics of building the piece (foliage manipulation, working with floral frogs, etc.). In the Simplicity chapter, two bittersweet vines and single stem of amaryllis make for a dramatic fall statement. In Naturalness, a springtime "pondscape" takes shape, brought to life with a collection of muscari blooms, butterfly ranunculus, and leggy alliums. And in the chapter on Movement, palm bark is bent to resemble a strong current of wind, blowing through a valley of coreopsis. With hundreds of beautiful photographs and the authors' expert intel, Ikebana Unbound is at once a primer on contemporary ikebana design and an inspiration for readers to create their own exceptional arrangements. ...Show more
$35.00
AUD
Category: Gardening
 While most Australians live in capital cities, at one time or another we all covet the charm and slower pace of country living. But if a tree change isn't feasible for suburbanites, why not combine the best of both worlds at home? My Suburban Farm is a gorgeous guide to bringing the rustic romance, cra ft aesthetic and home-grown joy of rural life into your very own suburban nook.From the meditative delights of craft to the satisfaction of growing and cooking your veggies, this book celebrates everything handmade, home-grown and heart-warming. Ainslee Costa, creator of the popular My Suburban Farm Instagram account, shares her tips and tricks on everything from candle-making to pottery, hunting for vintage wares to keeping chickens. With My Suburban Farm you'll learn to bring the simple pleasures of the country into any space.   ...Show more
$100.00
AUD
Category: Gardening
An A-to-Z compendium of more than 200 garden elements, styles, features, and ornaments for gardeners around the globe Following the bestselling The Gardener's Garden, garden expert and historian Toby Musgrave explores the creative art of garden-making through more than 200 elements and features. This i s the ultimate reference guide, with entries ranging from Allée and Bower to Formal, Native Planting, and Xeriscape -- each illustrated with examples drawn from historic and contemporary gardens around the world. Whether tending an English cottage garden or a Japanese Zen landscape, gardeners and garden lovers everywhere will be inspired as never before. ...Show more