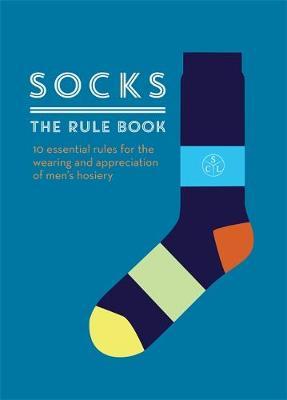 $16.99
AUD
Category: Gift & Humour
Socks. They are a serious business. Socks are the glue that binds an outfit together, the telling detail that shows that a man understands what it is to be stylish. But they are also a minefield of potential fashion disasters and style pitfalls. What style of socks should you wear with a brogue? Are pat terned socks permissible with sneakers? How high should you roll-up your trouser leg? Are socks and sandals ever acceptable?* But fear no more - Socks: The Rule Book will solve your hosiery dilemmas. Laying out the ten fundamental rules of sock wearing with fashion-conscious advice and a knowing sense of humour, this book answers hitherto unanswered questions and establishes clear guidelines for every aspect of the sock world. *No. ...Show more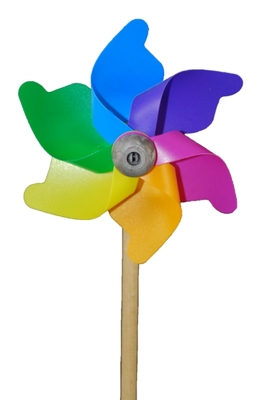 $8.00
AUD
Category: Gift & Humour
Small multi-coloured windmill with wooden handle. Made in Italy. NOTE: the colours of the windmill are red (not pink), orange, yellow, green, blue and purple.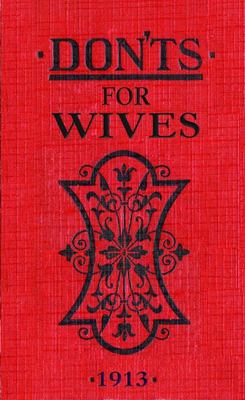 $9.95
AUD
Category: Gift & Humour | Series: Don'ts Ser.
Don'ts for Husbands and Don'ts for Wives are facsimile editions of the original books published by A&C Black in 1913. Each pocket-sized book contains hundreds of snippets of entertaining advice for a happy marriage, which rings true almost 100 years after it was written. The reissued titles are idea l gifts for weddings, engagements and anniversaries. Advice appears under the following chapters- 1.Personalities 2. How to Avoid Discord 3. Habits 4. Financial Matters 5. Evenings at Home 6. Jealousy 7. Recreation 8. Food 9. Dress 10. Entertaining 11. Household Management 12. Children ...Show more
$24.99
AUD
Category: Gift & Humour
When a global crisis has got you down, brighten your day with a sh*tload of color Save humanity and your sanity by coloring through a collection of incredible works of art. When you're tempted to come into contact with other humans, rewash your hands, retreat to your creativity cave, and color the sh*t out of these illustrations instead Enjoy the tranquility of staying six feet away from loved ones while getting up close and personal with your imagination. Let your social distancing shine and channel your inner introvert with Stay the F*ck Home and Color - Flatten the curve and boost your mood with more than 35 soothing illustrations- Sanitize your colored pencils and gel pens and get your coloring on - Do your part and comingle with nobody but art ...Show more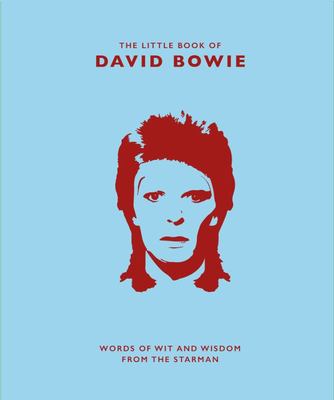 $12.99
AUD
Category: Gift & Humour | Series: The\Little Book Of Ser.
The Little Book of David Bowie is filled with quotations by, and about, one of the most innovative artists in history. A perfect companion for Bowie fans everywhere, this collection of bite-sized quips helps capture exactly what made Ziggy Stardust so special. From insightful quotes by fellow artists, c ollaborators and friends, to words of wit and wisdom from David Robert Jones himself, you'll find more than 170 amusing and inspiring soundbites inside. "I don't know where I'm going from here but I promise it won't be boring." - David Bowie, 1997 ...Show more
$17.95
AUD
Category: Gift & Humour
Profane, affectionate, and radically honest, California Book Award-winning author Adam Mansbach's verses perfectly capture the familiar-and unspoken-tribulations of putting your little angel down for the night. In the process, they open up a conversation about parenting, granting us permission to admit our frustrations, and laugh at their absurdity. With illustrations by Ricardo Cortes, Go the F**k to Sleepis beautiful, subversive and pants-wettingly funny-a book for parents new, old and expectant. You probably should not read it to your children. ...Show more
$19.99
AUD
Category: Gift & Humour
You don't need to be a genius, you just need to be yourself. That's the message from Austin Kleon, a young writer and artist who knows that creativity is everywhere, creativity is for everyone. A manifesto for the digital age, Steal Like an Artist is a guide whose positive message, graphic look and illu strations, exercises, and examples will put readers directly in touch with their artistic side. When Mr. Kleon was asked to address college students in upstate New York, he shaped his speech around the ten things he wished someone had told him when he was starting out. The talk went viral, and its author dug deeper into his own ideas to create Steal Like an Artist, the book. The result is inspiring, hip, original, practical, and entertaining. And filled with new truths about creativity: Nothing is original, so embrace influence, collect ideas, and remix and re-imagine to discover your own path. Follow your interests wherever they take you. Stay smart, stay out of debt, and risk being boring--the creative you will need to make room to be wild and daring in your imagination. ...Show more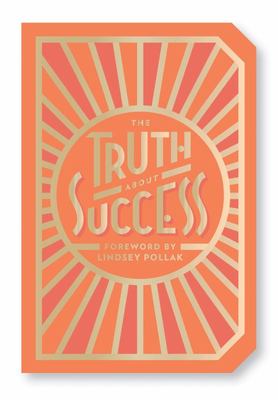 $19.99
AUD
Category: Gift & Humour | Series: Truth About Ser.
While there may be no secret to success, there are truths to it, and you will find a thoughtful collection of them in this handsome volume of quotes. It contains more than three hundred pieces of advice from leaders of all fields--including politics, business, sports, and the arts--who inspire us to be the best version of ourselves. Including the wisdom of Nelson Mandela, Florence Nightingale, Octavia E. Butler, Steve Jobs, Albert Einstein, and more, The Truth About Success offers an honest and insightful look at what it takes to be successful, why failure is a key ingredient to success, and how to achieve success on one's own terms. Coupled with a fresh design (a foil-stamped cover, beveled corners, and a stained edge), this book is a wonderful gift for recent graduates, career-climbing professionals, or anyone who strives to live to their fullest potential. Check out the other titles in this series: The Truth About Love, The Truth About Writing, and the Truth About Style. ...Show more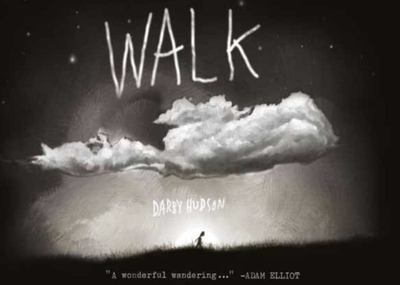 Walk
by Darby Hudson
$20.00
AUD
Category: Gift & Humour
What's in a walk? You can recognise your Mum, brother or a good friend from a mile away, just by the shape of their walk. WALK is 32 pages of words and pictures taking you on a short stroll through one of the loveliest things you can do. Walking.
$24.99
AUD
Category: Gift & Humour
New York Times bestseller   This on-point guide to growing up by Instagram sensation Mari Andrew captures the feelings and comical complexities of millennials and adulthood with essays and illustrations. In the journey toward adulthood, it is easy to find yourself treading the path of those who came b efore you; the path often appears straight and narrow, with a few bumps in the road and a little scenery to keep you inspired. But what if you don't want to walk a worn path? What if you want to wander? What if there is no map to guide you through the detours life throws your way? From creating a home in a new city to understanding the link between a good hair dryer and good self-esteem to dealing with the depths of heartache and loss, these tales of the twentysomething document a road less traveled--a road that sometimes is just the way you're meant to go. ...Show more