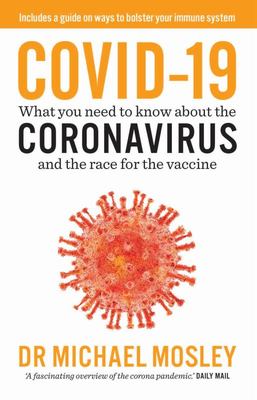 $19.99
AUD
Category: Health
This book charts the trajectory of the COVID-19 virus, from its emergence in China at the end of 2019 to its rapid worldwide spread.   Based on the latest scientific discoveries, Dr Mosley gives you a detailed understanding of the secrets of this coronavirus, how it spreads, how it infects your body and how your immune system tries to fight back. Armed with the facts you'll be in a much better position to protect yourself and your family when the world begins to reopen.   Dr Mosley also follows the work of leading doctors and virus researchers as they battle to find treatments and a safe and effective vaccine (ultimately, the only way to defeat the virus).   Eating well, sleeping soundly, exercising and managing your stress are all critical for keeping your brain, body and immune system in the best possible shape over the coming months. These are areas where Dr Mosley is well known for his science-based and practical approach.       ...Show more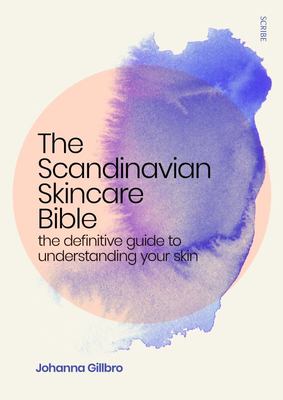 $35.00
AUD
Category: Health
The Swedish bestseller that will revolutionize the way you treat your skin. Beautiful, healthy skin is a holy grail for teens with acne and adults with wrinkles alike, and multi-step beauty routines are all the rage. But we know surprisingly little about our largest organ. Think drinking water will repl enish your skin? Think again. More products, better skin? Nope. And an expensive product doesn't guarantee reliable results. You don't need to cleanse your skin in the morning; in fact, too much cleansing can be damaging. Toner is redundant, natural products are not always best, and bacteria are not the enemy--and that's just the beginning! Learn how to read the labels on products, know exactly what it is you're putting on your skin, and make better decisions about how you care for it. Using cutting-edge research about the microbiome, as well as the relationship between gut health and skin,The Scandinavian Skincare Bible challenges how we look at beauty today. By revealing the science and exposing commercial tricks, Dr Gillbro empowers us to lay the foundation for healthy, beautiful skin. ...Show more
$22.99
AUD
Category: Health
A complete training plan that allows anyone to achieve results that were once only available to elite athletes - devised by Michael Jordan's trainer Tim S. Grover.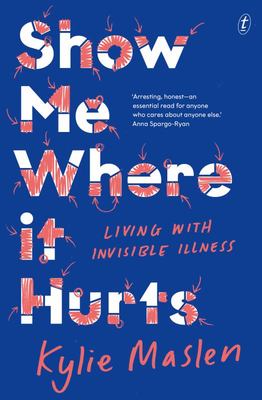 $34.99
AUD
Category: Health
My body dictates who I am. I work the way I do because of my body, I vote the way I do because of my body and I live the way I do because of my body. It is not my body that is at fault, but society's failure to deal with bodies like mine. I might be in pain, but I am whole. I refuse to have the difficul t parts cropped out. Kylie Maslen has been living with invisible illness for twenty years--more than half her life. Its impact is felt in every aspect of her day-to-day existence: from work to dating; from her fears for what the future holds to her struggles to get out of bed some mornings.  Drawing on pop music, art, literature and online culture, Maslen explores the lived experience of invisible illness with sensitivity and wit, drawing back the veil on a reality many struggle--or refuse--to recognise. Show Me Where it Hurts: Living with Invisible Illness is a powerful collection of essays that speak to those who have encountered the brush-off from doctors, faced endless tests and treatments, and endured chronic pain and suffering. But it is also a bridge reaching out to partners, families, friends, colleagues, doctors: all those who want to better understand what life looks like when you cannot simply show others where it hurts. ...Show more
$35.00
AUD
Category: Health
"Fun, interesting and credible." -New York Times Book Review A preventative medicine physician and staff writer for The Atlantic explains the surprising and unintended effects of our hygiene practices in this informative and entertaining introduction to the new science of skin microbes and probiotics.   Keeping skin healthy is a booming industry, and yet it seems like almost no one agrees on what actually works. Confusing messages from health authorities and ineffective treatments have left many people desperate for reliable solutions. An enormous alternative industry is filling the void, selling products that are often of questionable safety and totally unknown effectiveness. In Clean, doctor and journalist James Hamblin explores how we got here, examining the science and culture of how we care for our skin today. He talks to dermatologists, microbiologists, allergists, immunologists, aestheticians, bar-soap enthusiasts, venture capitalists, Amish people, theologians, and straight-up scam artists, trying to figure out what it really means to be clean. He even experiments with giving up showers entirely, and discovers that he is not alone. Along the way he realizes that most of our standards of cleanliness are less related to health than most people think. A major part of the picture has been missing: a little-known ecosystem known as the skin microbiome--the trillions of microbes that live on our skin and in our pores. These microbes are not dangerous; they're more like an outer layer of skin that no one knew we had, and they influence everything from acne, eczema, and dry skin to how we smell. The new goal of skin care will be to cultivate a healthy biome--and to embrace the meaning of "clean" in the natural sense. This can mean doing much less, saving time, money, energy, water, and plastic bottles in the process. Lucid, accessible, and deeply researched, Clean explores the ongoing, radical change in the way we think about our skin, introducing readers to the emerging science that will be at the forefront of health and wellness conversations in coming years. ...Show more
$24.99
AUD
Category: Health
The Botanical Beauty Hunter is a practical guide filled with recipes, advice and the secrets behind everything natural beauty, from ancient Ayurvedic beauty rituals to superfoods to eat for healthy beautiful skin. Drawing on her knowledge as a natural beauty expert and her experience in the beauty indu stry, author Maddy Dixon shares practical natural beauty knowledge so that you too can avoid using toxic synthetic products on your skin. Including beautiful cleansers, balms, scrubs and moisturizers, these recipes for hair, face and body are accessible and easy to make. The Botanical Beauty Hunter allows us to be sustainable, healthy, and make natural botanical choices for our skin-care, haircare and cosmetics to enhance beauty at any age.   ...Show more
$24.99
AUD
Category: Health
Do you want to protect animals from cruelty? Do you want to stop climate change in its tracks? Do you want to be happier and healthier than ever before? Vegan Living shows you how. In this easy guide to a cruelty-free, plant-based life, vegan and long-time advocate Ondine Sherman--co-founder of animal p rotection organization Voiceless--shares her knowledge, lessons, tips and tricks. Whether you're already partially vegan, a vegetarian, or someone looking to make positive lifestyle changes, Vegan Living offers effective tools so you can move forward in the healthiest way possible. It also features answers to a host of common questions about making the switch. This book will teach you how to live more kindly, offering inspiration and support as you progress. Learn how to tweak your lifestyle and achieve real-world impact. With your small step towards sustainability, you really can be a part of making the world a happier, healthier place. ...Show more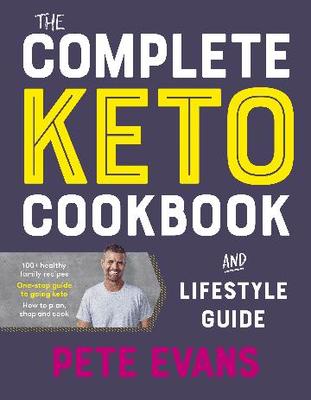 $39.99
AUD
Category: Health
From Australia's leading health author comes The Complete Keto Cookbook and Lifestyle Guide - a bumper guide to the high-fat, low-carb way of eating that is helping people all over the world lose weight and transform their health. Pete Evans shares all the info and recipes required to go keto with minim um fuss and maximum results. First, Pete explains exactly why the keto diet can be so beneficial and what happens in our bodies when we go into ketosis. He then shares all the practical info you'll need, including a guide to shopping and setting up your kitchen, simple food swap suggestions, tables showing carbohydrates in common ingredients, and a helpful keto food pyramid. There is also an easy-to-follow guide to intermittent fasting, as keto and fasting go hand in hand and it's a simple way to amplify results. Then there are 100+ delicious, family-friendly recipes covering breakfast, wellness bowls, light meals, curries, roasts, braises, drinks and treats. This simple, flavour-packed food will make eating keto a breeze and will have you bursting with energy and health in no time. Recipes include: Chia and Blueberry Smoothie bowl * Coconut-crumbed Prawns with Sweet Chilli Sauce * Crackling Chicken with Carrot and Quandong Salad * Chilli Beef Fajita with Sweet Potato Wedges * Smoky Pork Ribs * Gozleme of Lamb, Eggplant and Spinach * Italian Meatballs * Raspberry and Avocado Ice Cream * Jaffa Truffles ...Show more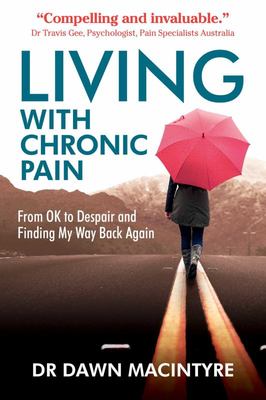 $29.99
AUD
Category: Health
One in five people live with chronic pain and most feel misunderstood and unsupported. Dr Dawn Macintyre is one of those people. In Living with Chronic Pain, Dawn shares her journey from living a full life to a life so diminished, full of pain, shame and exhaustion that she was desperate enough to want to take her own life. The author's personal story is interwoven with insight into the emotions and challenges faced, as well as practical advice for changes and support to help sufferers enjoy life again. Dawn provides her perspective as both a sufferer of chronic pain, and a health practitioner. If you are a health professional, this book offers insight into how to best support your patients and clients living with chronic pain. If you are living with chronic pain, this story will bring you courage, joy and most importantly, the knowledge to find your meaningful life again. ...Show more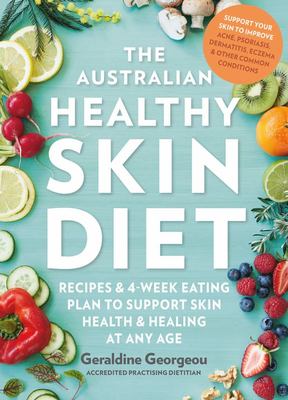 $35.00
AUD
Category: Health
Must-read dietary advice and recipes for healthy skin for Australians of all ages, tackling acne, dermatitis and other common conditions.
$36.99
AUD
Category: Health
Michelle's extraordinarily successful 12WBT program has helped hundreds of thousands of Australians lose almost 2 million kilos over 10 years. 12WBT Low-carb Solution advocates an easy low-carb approach to healthy eating - comprising moderate protein, small amounts of good fat, and SMART carbs (low car bs, not no carbs) - with a focus on natural, unprocessed foods. This book contains:- 120 simple low-carb recipes- dietitian-approved meal plans - easy-to-follow exercises - general advice to help individuals reset their habits, lose weight and foster long-term good health. Above all, it contains a solution. It's perfect for those who are already familiar with 12WBT or for those who are interested in learning more about a program that has been tried, tested and loved by thousands of everyday Australians. ...Show more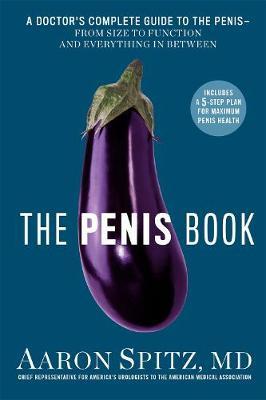 $22.99
AUD
Category: Health
The Penis Book is the comprehensive guide to everything you need to know about the penis, for men and women alike. Written by Dr. Aaron Spitz-one of America's top urologists and a regular on The Doctors-the book is full of in-depth information, expert medical advice, and even humor to put the reader at ease. In addition to information on everything from sexually transmitted infections to the science of blood flow, Dr. Spitz presents an easy-to-follow five-step plan for holistic penis health, including advice on eating a plant-based diet, meditation, and heart-healthy workouts. This book will be the essential guide to caring for the penis in anyone's life. ...Show more