$29.99
AUD
Category: History
The legendary Australian ship's cat who survived the sinking of HMAS Perth and the Thai-Burma Railway. Just after midnight on the 1st March 1942, Australia's most celebrated cruiser, HMAS Perth, was sunk by Japanese naval forces in the Sunda Strait off the coast of Java. Of the 681 men aboard, 328 survi ved the sinking and made it to shore - and one cat. Her name was Red Lead, and she was the ship's cat, beloved by the crew and by HMAS Perth's legendary captain Hec Waller. But surviving shell fire, torpedoes and the fierce currents of the Sunda Strait was only the start of the terrible trials Red Lead and the surviving crew were to face over the next three and a half years. From Java to Changi and then on the Thai-Burma Railway, Red Lead was to act as a companion, mascot and occasional hunter of food for a small group of sailors who made it their mission to keep her alive in some of the most hellish prison camps on earth.Red Lead's extraordinary story is one of courage, loyalty and love amidst battle, imprisonment and death, brought vividly to life by bestselling author Roland Perry.   ...Show more
$22.99
AUD
Category: History
THE TOP 5 SUNDAY TIMES BESTSELLER ONE OF BARACK OBAMA'S BEST BOOKS OF 2019 THE TIMES HISTORY BOOK OF THE YEAR LONGLISTED FOR THE BAILLIE GIFFORD PRIZE FOR NON-FICTION 2019 A FINANCIAL TIMES, OBSERVER, DAILY TELEGRAPH, WALL STREET JOURNAL AND TIMES BOOK OF THE YEAR 'Dalrymple is a superb historian with a visceral understanding of India A book of beauty' o Gerard DeGroot, The Times In August 1765 the East India Company defeated the young Mughal emperor and forced him to establish a new administration in his richest provinces. Run by English merchants who collected taxes using a ruthless private army, this new regime saw the East India Company transform itself from an international trading corporation into something much more unusual- an aggressive colonial power in the guise of a multinational business. William Dalrymple tells the remarkable story of the East India Company as it has never been told before, unfolding a timely cautionary tale of the first global corporate power. ...Show more
$49.99
AUD
Category: History
'Purists argue that colourising black and white photographs is sacrilege, but the world has always been in colour. Truth be told, monochrome is a contrivance. Human experience is always colourful' The Times. The epic, harrowing and world-changing story - in words and colourized images - of global confli ct from the assassination of the Archduke Franz Ferdinand to the obliteration of Hiroshima by the dropping of the first atom bomb. The World Aflame will embrace not only the total conflagrations of 1914-18 and 1939-45 and the international tensions, conflicting ideologies and malign economic forces that set them in train, but also the civil wars of the interwar period in Ireland and Spain, wars in Latin America, Britain's imperial travails in such places as Ireland, Somalia and Palestine, and events on the domestic 'fronts' of the belligerent nations. Like The Colour of Time, The World Aflame is a collaboration between the gifted Brazilian artist Marina Amaral, and the leading British historian Dan Jones. Marina has created 200 stunning images, using contemporary photographs as the basis for her full-colour digital renditions. The accompanying narrative anchors each image in its context, weaving them into a vivid account of four decades of conflict that shaped the world we live in today. A fusion of amazing pictures and well-chosen and informative words, The World Aflameoffers a moving - and often terrifying - perspective on the bloodiest century in human history. Reviews for THE COLOUR OF TIME: 'The most breathtakingly colourised black-and-white pictures ever' Daily Mail. 'I have long considered colourisation sacrilege ... after reading this book, I've changed my mind' The Times. '[The Colour of Time] does something simple yet extraordinary. It takes black-and-white photos of historic events and colours them in. The effect is transformative' Daily Telegraph. 'A stunning book ... Quite extraordinary' The Bookseller. 'There is something of The Wizard of Oz about Marina Amaral's photographs. She whisks us from black-and-white Kansas to shimmering Technicolor Oz ... When you see Amaral's coloured portraits, you think: phwoar! ... She changes the way we see a period or a person' Spectator. 'The effect of colour is far more transformative than you might imagine ... [Amaral's] touched-up photographs look even more realistic, and closer to life, than a photograph taken yesterday ... Extraordinary' Mail on Sunday. 'Pictures brought to life as you've never seen them before' Sunday Post. '[Amaral] breathes new life, immediacy and human connection into black-and-white pictures. Even familiar shots are transformed in a breathtaking way ... Even the casual reader leafing through these pages will be stopped in their tracks, connected to people from the past like never before - at last, in living colour' Irish News. 'Jones sketches with wry economy not only the historical context but the purpose of the photograph, from documented reality to shameless propaganda, from official portrait to candid snap ... There is much to enjoy here. As a history book, it acts as a fleeting guide to a tumultuous century. But as an aesthetic experiment it is remarkably successful' Daily Express. 'What also elevates The Colour of Time above regular coffee table fare is the startling vivacity and impact of the photographs chosen, and the concise but focused and gripping texts by Jones, making the book a worthwhile cover-to-cover read as much as it serves as a showcase book to dip into at will' All About History. ...Show more
$55.00
AUD
Category: History
From the days of the earliest Paleolithic cave rituals, magic has gripped the imagination. Magic and magicians appear in early Babylonian texts, the Bible, Judaism, and Islam. Secret words, spells, and incantations lie at the heart of nearly every mythological tradition. But for every genuine magus ther e is an impostor. During the Middle Ages, religion, science, and magic were difficult to set apart. The Middle Ages also saw the pursuit of alchemy--the magical transformation of base materials--which led to a fascination with the occult, Freemasonry, and Rosicrucianism. The turn of the twentieth century witnessed a return to earlier magical traditions, and today, magic means many things: contemporary Wicca is practiced widely as a modern pagan religion in Europe and the US; "magic" also stretches to include the nonspiritual, rapid-fire sleight of hand performed by slick stage magicians who fill vast arenas. The Occult, Witchcraft and Magic is packed with authoritative text and a huge and inspired selection of images, some chosen from unusual sources, including some of the best-known representations of magic and the occult from around the world spanning ancient to modern times. ...Show more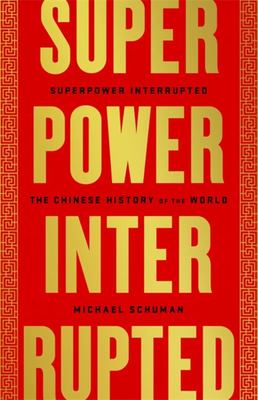 $45.00
AUD
Category: History
This history of China as the Chinese would write it gives brilliant and unconventional insights for understanding China's role in the world, especially the drive to "Make China Great Again."   We in the West routinely ask: "What does China want?" The answer is quite simple: the superpower status it al ways had, but briefly lost. In this colorful, informative story filled with fascinating characters, epic battles, influential thinkers, and decisive moments, we come to understand how the Chinese view their own history and how its narrative is distinctly different from that of Western civilization. More important, we come to see how this unique Chinese history of the world shapes China's economic policy, attitude toward the United States and the rest of the world, relations with its neighbors, positions on democracy and human rights, and notions of good government.As the Chinese see it, for as far back as anyone can remember, China had the richest economy, the strongest military, and the most advanced philosophy, culture, and technology. The collision with the West knocked China's historical narrative off course for the first time, as its 5,000-year reign as an unrivaled superpower came to an ignominious end. Ever since, the Chinese have licked their wounds and fixated on returning their country to its former greatness, restoring the Chinese version of its place in the world as they had always known it. For the Chinese, the question was never if they could reclaim their former dominant position in the world, but when. ...Show more
$29.99
AUD
Category: History
A global history of swimming, from humankind's first dip in what is now the driest spot on earth to the 2020 Olympics.
$39.95
AUD
Category: History | Series: History Ser.
"When scholars of such rigorous and refined erudition engage with a topic of such critical importance it is a cause for celebration, as are the lives themselves, painstakingly recorded so movingly herein. And all of it comes into the world not a moment too soon."--Elliot Perlman *** In July 1940, around 2,000 refugees-most of whom were Jewish and from Germany or Austria-were sent from Britain to Australia on the HMT Dunera. The story of the 'Dunera boys' is an intrinsic part of the history of Australia in the Second World War and in its aftermath. The injustice these men suffered in internment camps at Hay, Tatura, and Orange is well known. Less familiar is the tale of what happened to them afterwards. This book tells that story primarily through images. The images, beautiful and powerful, reveal tales of struggle, sadness, transcendence, and creativity, and describe the lives of these men and of the society in which they lived, first as prisoners and then as free men. A contribution to the history of Australia, to the history of migrants and migration, and to the history of human rights, this book helps to tell a story the full dimensions and complexity of which have never been described. (Series: Australian History) Subject: History, Jewish Studies, Holocaust Studies, Military History, Biography] ...Show more
Dunera Lives: Profiles
by Ken Inglis; Bill Gammage; Seumas Spark; Jay Winter; Carol Bunyan
$39.99
AUD
Category: History | Series: Australian History Ser.
This second volume of Dunera Lives presents the voices, faces, and lives of 20 people, who, together with nearly 3000 other internees from Britain and Singapore, landed in Australia in 1940. All over the world there were Dunera Lives, those of men and women who passed through the upheavals of the Second World War and survived to tell the tale. Here are some of their stories. ...Show more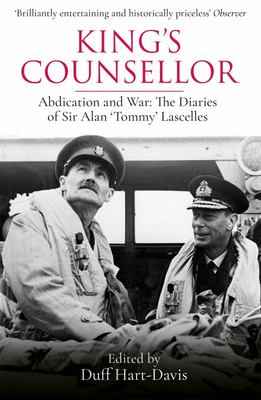 $34.99
AUD
Category: History
As Assistant Private Secretary to four monarchs, 'Tommy' Lascelles had a ringside seat from which to observe the workings of the royal household and Downing Street during the first half of the 20th century. These fascinating diaries begin with Edward VIII's abdication and end with George VI's death and his daughter Elizabeth's Coronation. In between we see George VI at work and play, a portrait more intimate than any other previously published. This compelling account also includes Princess Margaret's relationship with Peter Townsend, and throws an intriguing new light on the way in which King George VI and Winston Churchill worked together during the Second World War. Lascelles was a fine writer - like most of the best diaries his are a delight to read as well as being invaluable history. ...Show more
$32.99
AUD
Category: History
Opening with the notorious bonfires of 'un-German' and Jewish literature in 1933 that offered such a clear signal of Nazi intentions, Burning the Books takes us on a 3000-year journey through the destruction of knowledge and the fight against all the odds to preserve it. Richard Ovenden, director of the world-famous Bodleian Library, explains how attacks on libraries and archives have been a feature of history since ancient times but have increased in frequency and intensity during the modern era. Libraries are far more than stores of literature, through preserving the legal documents such as Magna Carta and records of citizenship, they also support the rule of law and the rights of citizens. Today, the knowledge they hold on behalf of society is under attack as never before. In this fascinating book, he explores everything from what really happened to the Great Library of Alexandria to the Windrush papers, from Donald Trump's deleting embarrassing tweets to John Murray's burning of Byron's memoirs in the name of censorship. At once a powerful history of civilisation and a manifesto for the vital importance of physical libraries in our increasingly digital age, Burning the Books is also a very human story animated by an unlikely cast of adventurers, self-taught archaeologists, poets, freedom-fighters -- and, of course, librarians and the heroic lengths they will go to preserve and rescue knowledge, ensuring that civilisation survives. From the rediscovery of the Dead Sea Scrolls in the desert, hidden from the Romans and lost for almost 2000 years to the medieval manuscript that inspired William Morris, the knowledge of the past still has so many valuable lessons to teach us and we ignore it at our peril. ...Show more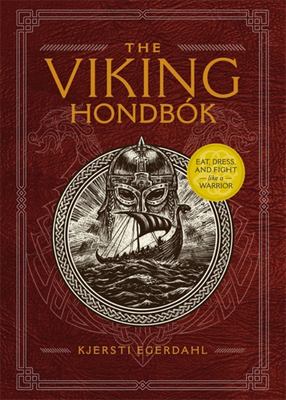 $24.99
AUD
Category: History
Learn what it was like to live as a Norseman in this fun and fascinating look at Vikings and the Viking Age. Vikings, those ancient Norse seafarers, have inspired plenty of pop culture phenomena, from the A&E hit show Vikings to Thor: Ragnar k, to the ever-expanding world of Viking LARP. Known for b eing skilled craftspeople, accomplished merchants, hardworking farmers, and masters of the sea, the Vikings were a complex and captivating people.Inspired by the legendary legacy of the Vikings, author Kjersti Egerdahl presents a compelling and entertaining guide exploring who the Vikings were and how they lived, from ancient Norse daily life to battles and adventuring. You'll learn how Vikings ate, dressed, and fought, and even how they weaved the perfect beard braid and built warships and weapons. Interspersed throughout is revealing historical anecdotes about Viking conquests, famous warriors, mythology and afterlife, and much more. ...Show more
$44.99
AUD
Category: History
Under the Rainbow is the life story of E.W. Cole, a colourful and much loved figure of 19th century Melbourne. Best remembered for his Funny Picture Books, his sense of the absurd and his marketing genius, his wonderful arcade was the first 'department store' in Melbourne, replete with a live orchestra, an aviary and monkeys alongside books, ornaments, art, curios and tearooms. But there was more to Cole than his merchandising prowess- he scandalised the clergy with his sacrilegious views about Christianity, campaigned passionately against the White Australia policy, and advocated education for all. Cole's journey from an impoverished sandwich seller on the streets of London to owner of one of the most memorable establishments of early Melbourne is remarkable. His passion for learning, insatiable curiosity, and enduring faith in the essential goodness of humanity make him a figure worth celebrating. More than 100 years after his death, Cole's story is a timely reminder that a little bit of goodness can go a long way. ...Show more