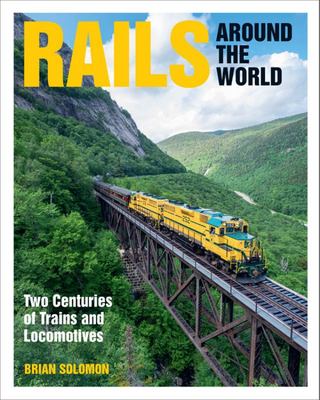 $59.99
AUD
Category: Motorsports
Rails Around the World is a visually glorious history depicting trains and locomotives at work in scenic locations throughout North America, Europe, and Asia.  
$32.99
AUD
Category: Motorsports | Series: Planet Omar Ser.
An extraordinary story of spies, lies and hard-driving genius, by the man who was The Stig Aston Martin's story is one of Survival, Ingenuity and Style. Beloved of engineers, speed freaks and spooks - both real and imagined - the car with the double-o prefix has blazed a trail to become one of the worl d's best-loved machines. Bestselling author, racer and stunt driver Ben Collins explores this magnificent machine from a unique perspective behind the wheel, carving through country lanes in his father's V8 Vantage, driving Aston Martins in four James Bond movies and competing against them in the legendary Le Mans 24-hour race. The company's first, wickedly fast models were forged at a time when Ferrari's premises at Maranello was nothing but a ploughed field - but this book celebrates a century of characters who created a legend: from the visionary pioneers Martin and Bamford to modern-day genius Adrian Newey; from a glamorous web of pre- and post-war spies and racing drivers, to the achingly beautiful David Brown models beloved of Bonds past and present. Aston Martin is the story of a triumph of innovation and design that has burned brightly from the Roaring 20s to the 2020s, a driver's love letter to the cars that never say die. ...Show more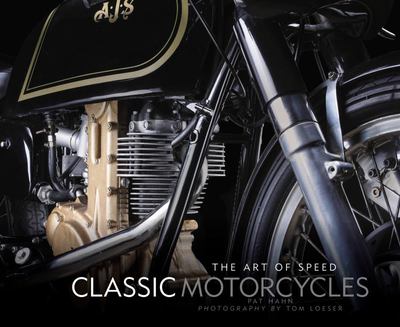 $69.99
AUD
Category: Motorsports
Finally! The world's most incredible motorcycles are given the artful representation they deserve.The motorcycle should have disappeared with the advent of the inexpensive automobile, since Henry Ford's Model T usurped the motorcycle's position as a primary form of utilitarian transportation, but a funn y thing happened on the way to extinction - the motorcycle not only survived but thrived. Enough people were enamored of the thrill and beauty of the two-wheeled mechanical beast to ensure it would continue to exist indefinitely. And exist they have! Many of the motorcycles manufactured over the past century truly fit the description of "classic," and many consider these machines works of art.Written by noted motorcycle author Patrick Hahn, Classic Motorcycles presents the history of motorcycling as told through the most significant, iconic, classic motorcycles of all time, with both period photography and modern portrait photography. All the best domestic and international makes are represented here, from BMWs, Indians, and Triumphs to Vincents, Ducatis, and Harley-Davidsons - the most classic models. You'll drool over the 1933 Matchless Silver Hawk, and you'll want to tear out the page displaying the 1956 Triumph Thunderbird and frame it. Each motorcycle was shot in a studio setting using photographer Tom Loeser's light-painting technique. Period ads and relevant historic photos and documents are spread throughout the book to supplement the portraits of the bikes, really evoking a sense of time and place. Prepare to be in awe of the undeniably classic motorcycles in this collection. It's the only motorcycle history you'll need. ...Show more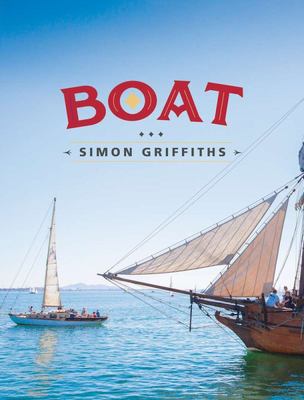 Boat
by Griffiths Simon
$39.99
AUD
Category: Motorsports
The Boat - a vessel for escape, adventure, trade and travel. This mode of transport is one of infinite variety and inspires serious passion, whether made of workmanlike bolted steel, sleek modern fibreglass or lovingly hand-burnished timber. Photographer Simon Griffiths has paced docksides and jetties a ll over Australia to bring us this stunning salute to the character and craftsmanship of all sorts of boats and boatbuilders - from old whaling boats to elegant yachts, from fishing dinghies to paddle steamers, rowboats and ferries. ...Show more
$89.99
AUD
Category: Motorsports | Series: The\Complete Book Of ... Ser.
The Complete Book of Corvette is the ultimate reference to every production Corvette offered since 1953 including the all-new mid-engine Corvette Stingray.
$59.99
AUD
Category: Motorsports
Man-about-town and NYC men's style fixture Matt Hranek is back with his second book, A Man & His Car. Here is a beautiful homage to an object of men's obsession, told in firsthand and original interviews. Jay Leno, a major car collector and the host of Jay Leno's Garage, shares the story of his olde st car, a 1955 Buick Roadmaster that he bought for $350, which he literally slept in before getting his break in L.A. Kevin Costner reveals that he got so attached to the iconic Shelby Mustang he drove in the movie Bull Durham, he bought it for his own personal collection. Franz von Holzhausen, chief designer at Tesla, who worked hand in hand with Elon Musk to design the Tesla Model S prototype, says that his love of cars started when he was two (as evidenced by a picture of him sitting in a high chair drawing a car). And as for Snoop Dogg and his 1965 Cadillac "Snoop DeVille" convertible--do we even need to explain?   A Man & His Car includes visits to some of the most exclusive collections in the world--from that of the Petersen Automotive Museum to those of car manufacturers from Fiat to Ford--giving us access to Steve McQueen's favorite car, a 1956 Jaguar XKSS; the 1971 DeTomaso Pantera that Elvis purchased for his then-girlfriend Linda Thompson (and which has two bullet holes in the steering wheel and one in the driver's-side floorpan from when, after an altercation with Thompson, Presley fired three rounds into the interior when the car wouldn't start); and a super-rare, 24-karat-gold-plated 1980 DeLorean DMC-12, a model that was sold exclusively to American Express Gold Card members through the 1980 American Express catalog, for an astronomical $85,000 (equivalent to more than $250,000 today).   Exquisite photos of each car accompany each story, and since cars naturally hold more detail than watches, there will be more photos in this book--of the cars head-on, of their hood ornaments and wheels, and of course full-body shots. With Hranek's storytelling, the cars become more than just vehicles for transportation and status symbols; they represent pop-culture moments, pioneering achievements, heirlooms, friendships, and more. ...Show more
$115.00
AUD
Category: Motorsports
Petrolheads and diesel devotees: buckle up, we're going for a ride. And we're not just taking you on any old jalopy; we've got the keys to the Porsche 917, Ferrari Daytona, Jaguar D-Type, and many more of the best works of machinery to have ever hit the road. In Sports Cars we look under the hood of cla ssic cars that became icons of generations, tracing back its history and highlighting the engineering. ...Show more
$49.99
AUD
Category: Motorsports
The 100 greatest cars of all time, as chosen by the experts at evo and Octane magazines. 100 cars across 100 years - the best of the best.   Explore the 100 greatest cars of all time, with every single one tried, tested, argued over and chosen by the respected experts at evo and Octane magazines.   Covering an entire century, from legendary classics to the latest supercars, cult heroes to landmark designs, the 100 cars in this book represent the absolute pinnacle of driving history. Including profiles on iconic car models such as the: Bugatti Veyron (2005) Lamborghini Diablo (1990) Porsche Carrera 2.7 RS (1972) ...and many more. With stunning imagery from the world-renowned evo and Octane photographers alongside key performance figures and first-hand reports from behind the wheel, The Dream 100 is the final word in automotive excellence.   ...Show more
$115.00
AUD
Category: Motorsports
Bonhams is the world's go-to source for classic race and sports cars. In this book, the auction house presents a selection of the most breathtaking models and tells their stories. It might only take a slight turn of the ignition, but firing up classica cars also makes great moments in automobile history come to life. Every page of Gentlemen, Start Your Engines gives the reader a sense of the intensity of true automobile culture. Large-format images showcase sleek shapes and tactile vintage interiors in loving detail. The book was compiled by Jared Zaugg, a man who founded one of the coolest high-end motorcycle events in the world, the Legend of the Motorcycle: International Concours d'Elegance. Although Zaugg has mostly been associated with two-wheelers, in Gentlemen, Start Your Engines he revels in his second passion--double the number of wheels and double the fun In cooperation with Bonhams, the largest auction house for classic cars, Jared Zaugg reveals the undeniable icons of the scene. The book features a selection of models that go far beyond mere technical stats and gleaming chrome. Rather, they all offer somthing far more valuable: unique stories. These include the legendary Hurst Baja that Steve McQueen drove in an off-road race through the desert outside Las Vegas in 1968 until its axle broke. Or the famous Bugatti Brescia Tyre 22 from 2915 that lay on the bottom of Lake Maggiore for over 70 years before its remains were recovered in 2009. Then there are classic beauties such as the Aston Martin DB4GT, as well as a collection of historical vehicles that call to mind the origin of the word "horsepower" and the automobile's humble beginning as a noble carriage. All the big names are included, but the focus is on what can be found behind the logos and the polished surfaces. With its striking photographs and compelling texts, Gentlemen, Start Your Engines truly captures the feeling of these unique cars. As lovers of exclusive limited series, record-making vehicles, and legendary races themselves, Jared Zaugg and the team at Bonhams went all out in their efforts to collet the best of the best in this publication--and it shows. Gentlement, Start Your Engines is a book that celebrates cars. While it will inspire some to dream and fuel envy in others, it offers superb stories for everyone. ...Show more
$39.99
AUD
Category: Motorsports
Commodore. Torana. Monaro. Holden captures the essence of these three great cars - their muscle, their romance and their engineering - as well as their glory days at racetracks such as Mount Panorama at Bathurst and Phillip Island. It celebrates 50-plus years of great Aussie motoring memories, from the original Monaro's launch in 1968 to living in the seventies through the Torana years. Then there's the Commodore era, covering the VB to ZB models from 1978 to 2020 and including the last Aussie-built V8s. Holden features photos, stories and a comprehensive history of the country's best-loved vehicles, plus a detailed analysis of all the models of these three nameplates. ...Show more
$95.00
AUD
Category: Motorsports
Ride Out shines a light on the classic and most inspiring riding landscapes, from never-ending meandering mountain passes to routes along the Mediterranean Sea. A motorcycle rider is always on the hunt-- for the perfect curve, the perfect scenery, the perfect flow. Pack light, take your friends on a spo ntaneous day trip, or prepare for the long haul around the world. Hop on a sport bike or a dual-sport--will you choose Africa's challenging sand dunes or the rough gravel paths among the old Silk Road routes flanked by some of the tallest mountains in the world? California, South Africa, Japan, China, Patagonia, and New Zealand are playgrounds for the two-wheeled nomads who will be sharing their personal experi- ences. Detailed Maps containing practical background information on the best seasons, duration, and points of interest will help you plan your next trip. Get out and ride ...Show more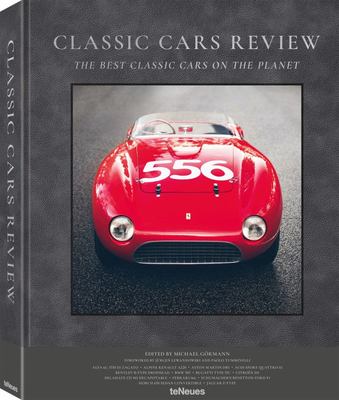 $290.00
AUD
Category: Motorsports
For decades, a passion for vintage motors was regarded as an eccentric hobby, particularly prevalent among the wealthy of an older generation. Today, classic cars have an ever larger, younger fan base. Events such as the Mille Miglia in Italy, the Festival of Speed at Goodwood in England, and Pebble Bea ch in the U.S. enjoy increasing popularity and booming visitor numbers, year after year. In an opulent coffee table book, Classic Cars Review celebrates the classic car phenomenon by presenting the most beautiful, exciting, and exclusive vintage vehicles, until now only visible in museums or behind the locked doors of private collections. It's a Concours d'Élégance in book form, showcasing such icons as the Mercedes-Benz 300 SL Gullwing, Aston Martin DB5, and Rolls-Royce Phantom III, as well as a multitude of extraordinary cars with remarkable histories--whether owned by well-known personalities or ushered in extraordinary successes on the racetrack. Many of these cars were produced in minimal runs or are one of few surviving models. In addition to the vehicles themselves, this must-have classic car book also shows the institutions and key players behind the exclusive vintage car scene. With large, never-before-seen collections and their collectors, Classic Cars Review provides exclusive insights into the world of the largest classic car auction houses, the most innovative classic car dealers, and all the key vintage car events. ...Show more