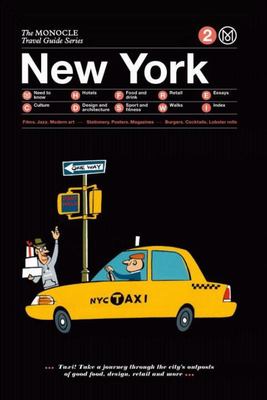 $34.95
AUD
Category: Travel Guides | Series: Monocle Travel Guides
The definitive travel guides that make you feel like a local wherever you go. Monoclemagazine covers the world with its network of bureaus (New York, Toronto, Zurich, Hong Kong, Istanbul, Tokyo, Singapore), its more than 30 dedicated correspondents based from Beirut to Bogota, Sao Paulo to Stolkholm, an d its team of on-the-road reporters based out of its headquarters in London. Monocle-the magazine that covers urbanism and the city design like no other-knows about the hidden gems in all the great cities. It also knows where to take an ambassador for breakfast, an on-the-go businessman for a late night cocktail, or where to get an astute concierge at ungodly hours. Its deep understanding of cities and all they have to offer has been compiled in the new Monocle Travel Guides. Launching this spring with editions for London and Tokyo, followed by New York and Hong Kong, these beautiful books reveal the Monocle team's favorite places, from the ideal route for an early morning run to the best spots for independent retail. Aimed at people who do not want to be tourists but rather feel like locals when they travel, these are books for those who want to mix the classic with the contemporary, want to get beyond the cliches, and know they can get a feel for a city even if they only have a few days. And they are full of surprises and quirks: the books will guide you to a grand hotel but also to a cozy two-star, and will leave you drinking in a local corner bar or being served by a great waiter who knows his craft-while being wary of pushing you into the newest, hippest, soulless bar. Created by the Monocle design team, these authoritative guides will be trim enough to drop into your pocket and wise enough to stay by your side throughout your travels. ...Show more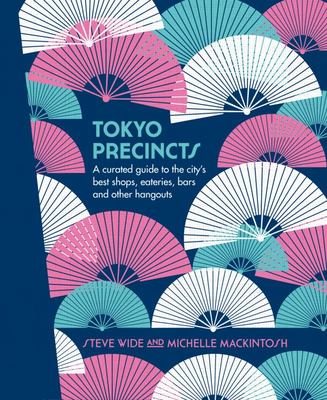 $39.99
AUD
Category: Travel Guides | Series: The\Precincts Ser.
A full Tokyo travel experience for those wanting to discover its vibrant, creative underbelly   It's clear to see why Tokyo is a source of fascination for young travelers. Streets of towering neon that never sleep hide warren-like alleys filled with lanterns, vending machines, and tiny bars where busi nessmen drink the latest seasonal beers. Tokyo is a collection of districts, each with its own personality and its own style tribes. Unlike other guidebooks, Tokyo Precincts shows you the city from the perspective of the local creatives who live and work there, allowing you an instant entry into the most happening spots in town. ...Show more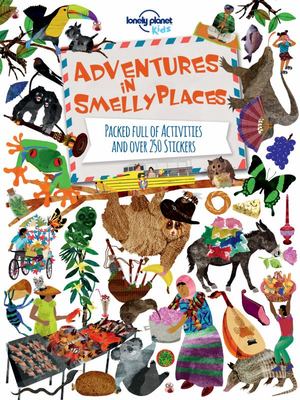 $12.99
AUD
Category: Travel Guides
This new sticker activity series for kids aged 3 and up shows kids the incredible sights and diverse environments of planet earth. Keep little hands busy on long journeys with these bumper books of stickers that mix amazing facts about some of the world's smelly places with great photos and illustration s, plus a small dose of humour. Each book also includes a collectible fold-out surprise, an extra gift to make and proudly display. ...Show more
$29.99
AUD
Category: Travel Guides | Series: EXPLORE AUSTRALIA
Walks in Nature: Australia is a celebration of being outdoors. From coastal cliffs and crescents of sand, to iconic bush landscapes and wild offshore islands, this book offers more than 100 walking trails around the country, all within an easy distance of your capital city. This second edition has been completely updated and contains new walks for every state. In every chapter you'll find a variety of walks to suit every season and fitness level, with detailed track notes and easy-to-use maps. Each trail is 6-20km in distance and includes a delicious suggested foodie stop, where you can refuel and reflect on a day walking in nature. The book features walks in and around Sydney, Canberra, Melbourne, Adelaide, Perth, Brisbane and Hobart. ...Show more
$44.99
AUD
Category: Travel Guides | Series: Lonely Planet Ser.
Buckle up for the next installment in our 'Epic' series and the follow-up to Epic Bike Rides of the World. Epic Drives of the World, abeautiful hardback, showcases 50 of the greatest road trips on Earth, from classic routes in America, Australia and Europe, to incredible adventures in Asia and Africa. Organised by continent, each route features a first-hand account, awe-inspiring photographs, illustrated maps and practical advice on when to go, how to get there, where to stay and what to eat. From Hawaii's Hana Highway and Vietnam's Ho Chi Minh Road, to Utah's National Park Circuit and Germany's Black Forest High Road, Epic Drives of the World will inspire any motorist to hit the open road. African and Middle East drives include: The self-drive Safari (Zambia) Crossing the Kalahari (Botswana) Passing over the Panorama Route (South Africa) Marrakesh to Taroudannt (Morocco) Cruising Clarence Drive (South Africa) The Americas drives include: The Highway to Hana in Hawaii (USA) The Salar de Uyuni (Bolivia) The Pacific Coast Highway (USA) Crossing the Carretera Austral (Chile) Canada's Icefields Parkway Asia drives include: On the trail of Ho Chi Minh (Vietnam) Crossing the Kathmandu Loop (Nepal) Hightailing from Thimphu to Gangtey (Bhutan) South Korea: From top to toe The road from Srinagar to Manali (India) Europe drives include: Black Forest High Road (Germany) The Wilds of Abruzzo (Italy) Croatia's Adriatic coast Norway's west coast The Magic Circle (Ireland) Oceania drives include: Southern Alps explorer (New Zealand) The Great Ocean Road (Australia) Northland & the Bay of Islands (New Zealand) Following the Captain Cook Highway (Australia) Alice Springs to Darwin (Australia) About Lonely Planet: Lonely Planet is a leading travel media company and the world's number one travel guidebook brand, providing both inspiring and trustworthy information for every kind of traveller since 1973. Over the past four decades, we've printed over 145 million guidebooks and phrasebooks for 120 languages, and grown a dedicated, passionate global community of travellers. You'll also find our content online, and in mobile apps, video, 14 languages, 12 international magazines, armchair and lifestyle books, ebooks, and more, enabling you to explore every day. Lonely Planet enables the curious to experience the world fully and to truly get to the heart of the places they find themselves, near or far from home. TripAdvisor Travelers' Choice Awards 2012, 2013, 2014, 2015 and 2016 winner in Favorite Travel Guide category 'Lonely Planet guides are, quite simply, like no other.' - New York Times 'Lonely Planet. It's on everyone's bookshelves; it's in every traveller's hands. It's on mobile phones. It's on the Internet. It's everywhere, and it's telling entire generations of people how to travel the world.' - Fairfax Media (Australia) Important Notice: The digital edition of this book may not contain all of the images found in the physical edition. ...Show more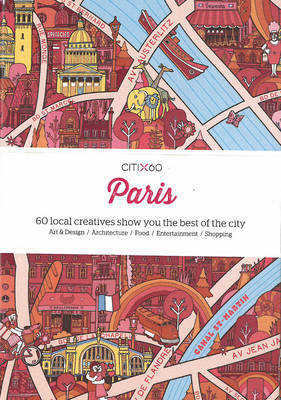 $21.95
AUD
Category: Travel Guides | Series: Citix60
Brought to you by Viction: ary, CITIX60 is the locals guide to some of the world's most renowned design hubs cities that lead the world in creative output. Curated by a select group of artists, designers, chefs, architects, musicians, photographers and filmmakers that call each city home, these books pr ovide an insiders look at the hidden gems that make a trip memorable. Museums, notable architecture and sculpture, cultural icons, public events and moreevery necessity is covered, along with up-to-date recommendations on the hottest accommodations, eateries and shops, each imbued with a citys distinctive flair. A handy section on travel tips includes basic information on getting around, as well as on unusual tours to consider and recurring festivals to be aware of to help better plan your trip. Detailed maps and QR codes provide ease of travel and a blank section at the back with lined, gridded and blank pages allows for note taking and sketching. Beautiful photographs throughout set the tone and provide a sense of the aesthetic appeal of each venue. In addition, the dust jacket for each volume unfolds to reveal an illustrated map of each city. Dont forget to pack this small but informative travel guide on your next excursion! Sample contributors include: New York - Jon Burgerman, Yuko Shimizu, Jeff Staple, Tara McPherson, Karim Rashid and Jessica Walsh; London - Jamie Oliver, Angus Hyland, Emily Williams, David Spence, NORM, Cid Cockburn and Osman. ...Show more
$19.99
AUD
Category: Travel Guides
Food-focused travel guides for the world's most exciting citiesThis book is a food tour in your pocket, featuring more than 100 of the best restaurants, cafes, bars and markets recommended by a team of in-the-know Parisians. You'll also find insights into the city's idiosyncratic food culture, and a han dful of iconic recipes to cook in the holiday kitchen or once you've returned home. It's the inside knowledge that allows you to Drink, Shop, Cook and Eat Like a Local. ...Show more
$44.95
AUD
Category: Travel Guides
This book brings together more than 150 of the best walks, tracks or trails in Victoria, which can be walked, cycled or driven by the moderately fit individual. They are located in national and state parks, state forests, conservation reserves, historic parks and local government and public easements. O ther routes follow state highways, old railways and gold routes, or pass bushranger haunts and back roads linking towns, historical and geological or geographical features. Most of the routes chosen do not require specialist navigation or bushcraft skills, and vary from a short 45 minutes on a boardwalk to four-day long-distance walking and camping. Walks, Tracks and Trails of Victoria covers the best the state has to offer, from deserts to coastal and mountain environments. It highlights the features of each location and encourages you to enjoy the experience at an informed level. Easy-to-interpret maps are included to help you navigate. ...Show more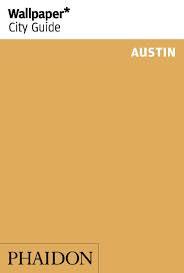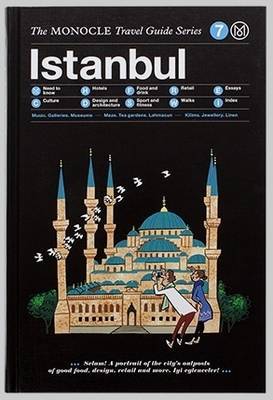 $34.95
AUD
Category: Travel Guides | Series: The Monocle Travel Guide Series
Monocle --the magazine that covers urbanismand city design like no other --knowsabout the hidden gems in all the great cities.It also knows where to take an ambassadorfor breakfast, an on-the-go business partnerfor a late-night cocktail, or where to get anastute concierge at ungodly hours. Its deepunder standing of cities, and all they have tooffer, has now been compiled in The MonocleTravel Guide Series.The series launched in spring 2015 witheditions for London, New York, Tokyo, and Hong Kong. This autumn they will bejoined by Singapore, Istanbul, Madrid, andPortland, Oregon. These beautiful informativebooks reveal the Monocle team's favoriteplaces, from the ideal route for an earlymorning run to the best spots for independentretail.Aimed at people who do not want to betourists but rather feel like locals whenthey travel, these are books for those whowant to mix the classic with the contemporary, want to get beyond the cliches, andknow they can get a feel for a city even ifthey only have a few days to spare.And they are full of surprises and quirks: the books will direct you to a grand hotelbut also to a cozy two-star, and will leaveyou drinking in a neighborhood cornerbar or being served by a great waiter whoknows his craft. Each book also contains aseries of city essays and perspectives.Created by the Monocle design team, these authoritative guides are trim enoughto drop into your pocket and wise enough tostay by your side throughout your travels" ...Show more
$14.99
AUD
Category: Travel Guides | Series: Phrasebook Ser.
Lonely Planet French Phrasebook & Dictionaryis your handy passport to culturally enriching travels with the most relevant and useful French phrases and vocabulary for all your travel needs. Ask about tucked-away vineyards, bargain with local farmers at the market or order wine like a professional; a ll with your trusted travel companion. With language tools in your back pocket, you can truly get to the heart of wherever you go, so begin your journey now! Get More From Your Trip with Easy-to-Find Phrases for Every Travel Situation! Feel at easewith essential tips on culture, manners, idioms and multiple meanings Order with confidence,explain food allergies, and try new foods with the menu decoder Save timeand hassles with vital phrases at your fingertips Never get stuck for wordswith the 3500-word two-way, quick-reference dictionary Be preparedfor both common and emergency travel situations with practical phrases and terminology Meet friendswith conversation starter phrases Get your message across with easy-to-use pronunciation guides Inside Lonely Planet French Phrasebook & Dictionary: Full-colourthroughout User-friendly layoutorganised by travel scenario categories Survival phrasesinside front cover for at-a-glance on-the-fly cues Covers Basics -time, dates, numbers, amounts, pronunciation, reading tips, grammar rules Practical -travel with kids, disabled travellers, sightseeing, business, banking, post office, internet, phones, repairs, bargaining, accommodation, directions, border crossing, transport Social -meeting people, interests, feelings, opinions, going out, romance, culture, activities, weather Safe Travel - emergencies, police, doctor, chemist, dentist, symptoms, conditions Food -ordering, at the market, at the bar, dishes, ingredients The Perfect Choice: Lonely Planet French Phrasebook & Dictionary,a pocket-sized comprehensive language guide, provides on-the-go language assistance; great for language students and travellers looking to interact with locals and immerse themselves in local culture. About Lonely Planet: Started in 1973, Lonely Planet is the world's leading travel guide publisher with guidebooks to every destination on the planet, and has been connecting travellers and locals for over 25 years with phrasebooks for 120 languages, more than any other publisher! With an award-winning website, a suite of mobile and digital travel products, and a dedicated traveller community, Lonely Planet enables curious travellers to experience the world and to truly get to the heart of the places they find themselves. ...Show more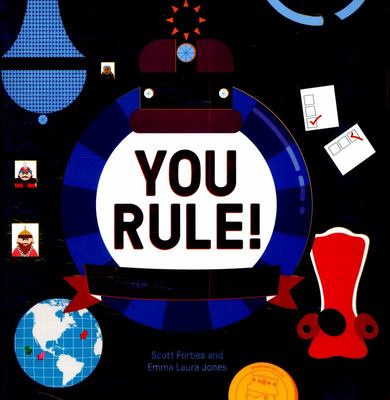 $19.99
AUD
Category: Travel Guides
Tired of following other people's rules? Think you can do better? Now's your chance! This innovative and fun new title from Lonely Planet Kids shows you how to design a completely new nation from scratch. Decide on the laws, choose your borders, make your flag, attract loyal citizens and lots more. You' ll get to create, organise, govern and judge. You can be king, queen, big chief, emperor, president, dictator or whatever you decree. Includes fun projects to complete, bold full-colour illustrations and fascinating facts about the world's micronations. Get ready to claim your throne, because right here, right now, you rule! For rulers aged 8 years and up. Authors: Lonely Planet Kids About Lonely Planet Kids: From the world's leading travel publisher comes Lonely Planet Kids, a children's imprint that brings the world to life for young explorers everywhere. We're kick-starting the travel bug and showing kids just how amazing our planet is. Our mission is to inspire and delight curious kids, showing them the rich diversity of people, places and cultures that surrounds us. We pledge to share our enthusiasm and continual fascination for what it is that makes the world we live in the magnificent place it is. A big adventure awaits! Come explore. Award-winning children's titles from Lonely Planet include The Amazing World Atlas (Independent Publisher Award, Gold for Juvenile Multicultural Non-fiction, 2015), How to Be a Space Explorer (Independent Publisher Award, Silver for Juvenile Non-fiction, 2015), Not For Parents The Travel Book, Not For Parents Paris, Not For Parents London, Not For Parents New York City, and Not For Parents Rome (all Parent Tested Parent Approved winners, 2012). ...Show more