$99.95
AUD
Category: Travel
Many of us want to see the world and discoverplaces, cultures, nature, or food thatwill surprise us. Ideally, we'll even surpriseourselves with how much we can be affectedby such journeys. But where should we gowhen we want to experience somethingnew or get away from it all? Which placeswill we always r emember? Which momentswill we never forget?Once in a Lifetime Vol. 2 presents a diverserange of unparalleled destinations for thoselonging for extraordinary travel experiences, whether they are seeking an adventureor a retreat. Some will be attracted tocities --the urban flair of Vienna, the bustleof Tokyo, the rich history of Istanbul --andtheir sumptuous hotels. Others will want tobe pampered at a wellness resort; find peaceand quiet in an isolated mountain hut; fulfilla childhood dream of spending the nightin a tree house; learn how to make wine; orsee, hear, and smell a tropical rainforest.The selection of accommodations inOnce in a Lifetime Vol. 2 is enticing yet accessible.Many of them feature offerings suitedto various budgets. The focus is on highlyindividual service, often from wonderfulhosts who would rather cater to four gueststhan four hundred. The architecture, interiors, and creative details of the includedexamples also contribute to each destination'scharm.Once in a Lifetime Vol. 2 celebrates exceptionalhotels, lodges, and other locations.Whether readers use the book to plan theirnext trip or to simply enjoy a marvelousvisual journey from the comfort of theirown homes, it reminds us that there are ahost of places out there that are worth thetrip --and that our personal paradise mightbe closer than we might think. ...Show more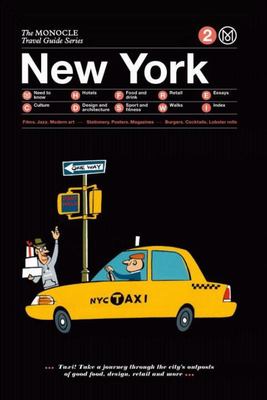 $34.95
AUD
Category: Travel Guides | Series: Monocle Travel Guides
The definitive travel guides that make you feel like a local wherever you go. Monoclemagazine covers the world with its network of bureaus (New York, Toronto, Zurich, Hong Kong, Istanbul, Tokyo, Singapore), its more than 30 dedicated correspondents based from Beirut to Bogota, Sao Paulo to Stolkholm, an d its team of on-the-road reporters based out of its headquarters in London. Monocle-the magazine that covers urbanism and the city design like no other-knows about the hidden gems in all the great cities. It also knows where to take an ambassador for breakfast, an on-the-go businessman for a late night cocktail, or where to get an astute concierge at ungodly hours. Its deep understanding of cities and all they have to offer has been compiled in the new Monocle Travel Guides. Launching this spring with editions for London and Tokyo, followed by New York and Hong Kong, these beautiful books reveal the Monocle team's favorite places, from the ideal route for an early morning run to the best spots for independent retail. Aimed at people who do not want to be tourists but rather feel like locals when they travel, these are books for those who want to mix the classic with the contemporary, want to get beyond the cliches, and know they can get a feel for a city even if they only have a few days. And they are full of surprises and quirks: the books will guide you to a grand hotel but also to a cozy two-star, and will leave you drinking in a local corner bar or being served by a great waiter who knows his craft-while being wary of pushing you into the newest, hippest, soulless bar. Created by the Monocle design team, these authoritative guides will be trim enough to drop into your pocket and wise enough to stay by your side throughout your travels. ...Show more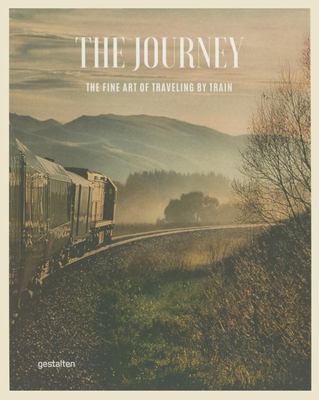 $95.00
AUD
Category: Travel
Train trips are classic yet very of the moment. Whether a quick escape through the Alps or a getaway from coast to coast lasting several days, this book takes its readers for a ride through beautiful routes on the most exceptional trains with the best interiors. Trains have always been the only truly cu ltivated way to travel. Today, in the age of budding airlines, never-ending security controls, and sustainability issues, this is truer than ever before. The slower rhythm from departure to arrival, the relaxed glide through the landscape, and the shift between city and country fill rail enthusiasts with great joy and are pleasures waiting to be discovered by the uninitiated. The Journey presents a varied selection of extraordinary travel opportunities by train from around the world. The reader is invited aboard modern high-speed trains, spectacular panoramic railways, dining carriages, rolling casinos, and elegant compartments of historic luxury trains. The book presents the exteriors and interiors of these different trains, their routes, and their defining character. It takes the reader on a journey to breathtaking canyons and romantic landscapes, recounts adventurous travel reports, and describes the history and current developments of well-known trains, including the Napa Valley Wine Train, the Venice Simplon Orient Express, the Japanese Bullet Train Shinkansen, the Glacier Express, the Trans-Siberian Railway, and the El Transcantabrico. Striking images, informative geographical materials, and personal experiences characterize these train adventures, ranging from the quick three-hour trip to the transcontinental journey lasting several days. The Journey also depicts the many other aspects that contribute to the whole experience of a successful train journey; the architecture of old and new train stations as sites for grand emotions, pictures of passing landscapes and travelling salesmen, advice from experienced train travelers on the right reading material, suitable snacks, recommended stopovers, and how to optimize luggage. Train travel is without a doubt one of the best ways to decelerate from our fast-paced daily lives. After all, the journey is also a destination. ...Show more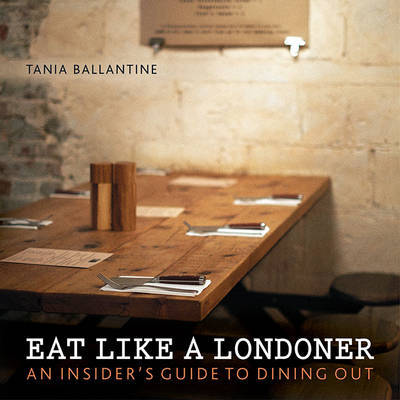 $19.99
AUD
Category: Travel
Beautifully illustrated and colourfully written Eat Like A Londoner takes locals and tourists beyond the obvious guidebook destinations. It highlights the places that have become iconic destinations for Londoners, the places that put the city on the culinary map, and the local eateries, neighbourhoods a nd markets Londoners love to go to when they're hungry. Chapters include Cult Restaurants, Rooms with a View, Special Occasions, Around the World and Perfect Pitstops among others. ...Show more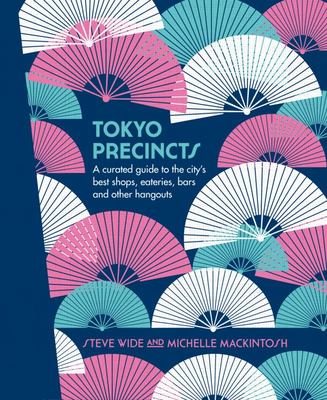 $39.99
AUD
Category: Travel Guides | Series: The\Precincts Ser.
A full Tokyo travel experience for those wanting to discover its vibrant, creative underbelly   It's clear to see why Tokyo is a source of fascination for young travelers. Streets of towering neon that never sleep hide warren-like alleys filled with lanterns, vending machines, and tiny bars where busi nessmen drink the latest seasonal beers. Tokyo is a collection of districts, each with its own personality and its own style tribes. Unlike other guidebooks, Tokyo Precincts shows you the city from the perspective of the local creatives who live and work there, allowing you an instant entry into the most happening spots in town. ...Show more
$32.99
AUD
Category: Travel | Series: Wild Swimming Ser.
Dip in to the dazzling array of wild swimming spots in and around Sydney. Inside you'll find details of over 250 amazing places to swim within a three-hour drive of the city. Every rock pool and tidal bath from Jervis Bay to Newcastle has been reviewed, as well as dozens more beaches, rivers, lakes and waterholes.For over five years the authors researched and swam at hundreds of wild swimming spots. In this volume they reveal their favourites, combining engaging travel writing and spectacular photography. With detailed directions, co-ordinates and maps, this is the perfect book for swimmers, explorers and armchair travellers alike.Sydney is surrounded by some of the most beautiful national parks and wilderness in the world. Dramatic canyons and serene rivers flow through pristine bush to meet a coastline of white sand and tidal pools. This book will guide you to the best the area has to offer while also celebrating the sheer joy of wild swimming. It will ignite your sense of wonder, exploration and fun, and it will embolden you to get out there and jump in ...Show more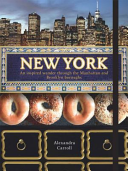 $39.99
AUD
Category: Travel
New York is an extraordinary city. A place of pilgrimage for world travelers, it's a dream destination for the serious culture buff, style hunter and aesthetically minded wanderer. In this inspiring guide, Alexandra Carroll takes you beyond the well-known facades and into the depths of Manhattan and Bro oklyn, seeking out the very best the city has to offer: galleries large and small, the best bookstores, the locals' favourite flea markets, jaw-dropping fashion and accessory emporiums, and must-visit eateries. Guided walks take you on a tour through the city's most enchanting neighbourhoods: you'll find clusters of vintage clothing stores in East Village, streets of galleries around Chelsea, unforgettable Art Deco architecture in Midtown East, and gorgeous mid-nineteenth century houses in Brooklyn Heights. Stunningly photographed and designed, New York will help you to navigate the grid and discover the aesthetic pleasures that make this city endlessly enticing and fascinating. ...Show more
$39.99
AUD
Category: Travel Literature
Twenty years ago, Bill Bryson went on a trip around Britain to celebrate the green and kindly island that had become his adopted country. The hilarious book that resulted, Notes from a Small Island, was taken to the nationâe(tm)s heart and became the best-selling travel book ever, and was also voted in a BBC poll the book that best represents Britain.Now, to mark the twentieth anniversary of that modern classic, Bryson makes a brand-new journey around Britain to see what has changed. Following (but not too closely) a route he dubs the Bryson Line, from Bognor Regis to Cape Wrath, by way of places that many people never get to at all, Bryson sets out to rediscover the wondrously beautiful, magnificently eccentric, endearingly unique country that he thought he knew but doesnâe(tm)t altogether recognize any more. Yet, despite Britainâe(tm)s occasional failings and more or less eternal bewilderments, Bill Bryson is still pleased to call our rainy island home. And not just because of the cream teas, a noble history, and an extra day off at Christmas. Once again, with his matchless homing instinct for the funniest and quirkiest, his unerring eye for the idiotic, the endearing, the ridiculous and the scandalous, Bryson gives us an acute and perceptive insight into all that is best and worst about Britain today. Music written and performed by Richard Digance, inspired by The Road to Little Dribbling ...Show more
$24.99
AUD
Category: Travel Literature
This is an enchanting and fascinating insight into Japanese landscape, culture, history and future. Originally written in Japanese, this passionate, vividly personal book draws on the author's experiences in Japan over thirty years. Alex Kerr brings to life the ritualized world of Kabuki, retraces his i nitiation into Tokyo's boardrooms during the heady Bubble Years, and tells the story of the hidden valley that became his home. But the book is not just a love letter. Haunted throughout by nostalgia for the Japan of old, Kerr's book is part paean to that great country and culture, part epitaph in the face of contemporary Japan's environmental and cultural destruction. Winner of Japan's Shincho Gakugei Literature Prize, and now fully revised in a new edition. Alex Kerr is an American writer, antiques collector and Japanologist. Lost Japan is his most famous work. He was the first foreigner to be awarded the Shincho Gakugei Literature Prize for the best work of non-fiction published in Japan. ...Show more
$39.99
AUD
Category: Travel
Marcia Langton: Welcome to Country is a curated guidebook to Indigenous Australia and the Torres Strait Islands. In its pages, respected Elder and author Professor Marcia Langton offers fascinating insights into Indigenous languages and customs, history, native title, art and dance, storytelling, and cu ltural awareness and etiquette for visitors. There is also a directory of Indigenous tourism experiences, organised by state or territory, covering galleries and festivals, national parks and museums, communities that are open to visitors, as well as tours and performances. This book is essential for anyone travelling around Australia who wants to learn more about the culture that has thrived here for over 50,000 years. It also offers the chance to enjoy tourism opportunities that will show you a different side of this fascinating country -- one that remains dynamic, and is filled with openness and diversity. ...Show more
$29.99
AUD
Category: Travel Guides | Series: EXPLORE AUSTRALIA
Walks in Nature: Australia is a celebration of being outdoors. From coastal cliffs and crescents of sand, to iconic bush landscapes and wild offshore islands, this book offers more than 100 walking trails around the country, all within an easy distance of your capital city. This second edition has been completely updated and contains new walks for every state. In every chapter you'll find a variety of walks to suit every season and fitness level, with detailed track notes and easy-to-use maps. Each trail is 6-20km in distance and includes a delicious suggested foodie stop, where you can refuel and reflect on a day walking in nature. The book features walks in and around Sydney, Canberra, Melbourne, Adelaide, Perth, Brisbane and Hobart. ...Show more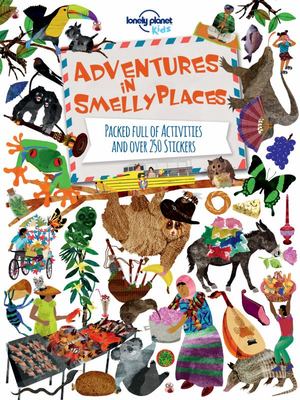 $12.99
AUD
Category: Travel Guides
This new sticker activity series for kids aged 3 and up shows kids the incredible sights and diverse environments of planet earth. Keep little hands busy on long journeys with these bumper books of stickers that mix amazing facts about some of the world's smelly places with great photos and illustration s, plus a small dose of humour. Each book also includes a collectible fold-out surprise, an extra gift to make and proudly display. ...Show more